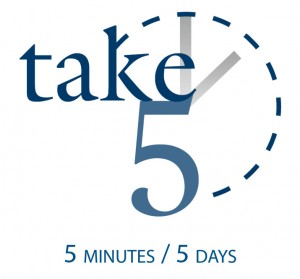 Bill Tanzey • Pastor of Community Ministries
Knowing God's Will
Monday: The Big Question: "How do I Know God's Will?"
Matthew 6:25-34
Undoubtedly, the most frequently asked question I receive from Christians is "How do I know God's will for my life?" There isn't one among us who hasn't grappled with knowing that big question. Bible teacher Henry Blackaby suggests rethinking the question and changing it to "What is God's will?" You see, once I know what God is doing, then I know what I need to do. The focus needs to be on God, not on me!
In today's passage, Jesus makes it clear that God cares even for the birds and flowers. Let me ask you — how much more will He care for you and me? According to this passage, God is in the midst when seemingly unimportant things happen. Given that truth, we can rest in the knowledge that He is focused on us and our path!
For Today: Read Matthew 6:25-34 aloud, and thank God for His favor upon you.
Tuesday: God's Aims for Your Life
Matthew 6:33, 7:12, 28:29-30; Romans 12:17; 1 Peter 1:15
J.I. Packer says, "Earnest Christians seeking guidance often go wrong because they overlook the guidance that is already at hand." Many aspects of God's will may seem shrouded in mystery, but others are clear and easy to grasp. The more we know His Word, the more we will know His will:
Matthew 6:33 — Seek His kingdom and righteousness first.
Matthew 7:12 — Treat others like you would like to be treated.
Matthew 28:19-20 — Win and disciple others for Christ.
Romans 12:17 — Be honest.
1 Peter 1:15 — Be holy in the way you live.
For Today: Read each of these passages ,and ask God to help you improve in each aim.
Wednesday: God's Will for You
Proverbs 3:5-6; Psalm 40:8
The Bible is clear about God's will for our morality and spirituality. But what about everyday life? Where does His will begin and end? Read on:
Proverbs 3:5-6 reveals specific insights for discovering God's will. Trust in the Lord is necessary for fulfilling any of the wise ways that He desires for you. With all your heart is a trust that is consistent, not turned off and on. Do not lean on your own understanding adds more to this walk of trust — we need to forego our human tendency to be in control. Actually, there isn't much in life that you really have control over. Leaning on Him, and not on yourself, will open-up a clearer picture for His will in your life!
Psalm 40:8 adds another dimension to this discerning of God's will — the psalmist delighted to do God's will. I always suggest if you want to know His will, be prepared to do His will! Sometimes we can shop around for God's will in our lives and then decide not to do it. That is a surefire way to stop learning His will in your life.
For Today: Find a private place to get on your knees and commit to doing His will.
Thursday: Principles about God's Will
1 Corinthians 6
Often we confuse seeking God's will with wanting Him to bless our will. Paul Little says, "The will of God is not like a magic passage let down from heaven by a string." Actually, the will of God is far more like a scroll that unrolls every day.
As you seek God's will in a decision, it is natural to ask yourself a few questions about the options. Scripture is clear about basics of His will that should act as a road map to your decision:
It may be permissible, but is it beneficial? (1 Corinthians 6:12)
If it entices toward sexual sin, then drop it. (1 Corinthians 6:18-20)
If my exercise of freedom injures weaker people, don't do it. (1 Corinthians 8:9)
Whatever I eat or drink should be done for God's glory. (1 Corinthians 10:31)
For Today: Ask God for faith to fulfill His will in your life.
Friday: How to Hear God's Voice
George Mueller – 19th Century Pastor
First:   "I seek at the beginning to get my heart in such a state that it has no will of its own." Ninety percent of a mind knowledge of God's will is heart preparation.
Second: "Having done this, I don't leave the result to feelings." I often tell others do not let feelings be the engine that pulls the train — let feelings be the caboose.
Third: "I seek the will of the Spirit of God through the connection with the Word of God." Within you is God's Holy Spirit and in your hands is His Holy Word. Listen to both when you are making a decision.
Fourth: "I ask God in prayer to reveal His will to me aright." Talking more to Him is far  more important than talking about Him. Regular prayer has great benefits in navigating through this life.
Fifth: "Thus through (1) prayer to God, (2) the study of the Word, and (3) reflection, I come to a deliberate judgment."
For Today: Commit to studying God's Word, praying for His will, and seeking out wise Christians for advice in God's guidance of your life.