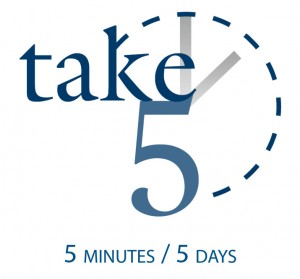 Richard & Michelle Thompson • Children's Ministry Pastor & Early Childhood Director
Be a Do-Gooder
Many times in the scriptures we are commanded to do good works. Our Lord does not command us to do good works to earn salvation; but, if we already possess His precious gift of salvation, good works will be a natural by-product.
Monday: We are Saved by Grace – Nothing Else
Ephesians 2:8-9
Thank the Lord that there is not a mysterious "Weight and Balance Scale" in Heaven awaiting our arrival! God did not leave us wondering if we have done enough good to get into heaven. He has already done everything that needs to be done for us to make it safely there. He also knows our humanness well enough to know that if we could earn our ticket to heaven we would spend eternity bragging about the great things we did to get there. Instead, God, in an example of ultimate humility, sacrificed His very Son for our salvation. He did it all. We simply need to admit our sin and need for a Savior and trust what Jesus did on the cross to save us.
For Today: Thank God that your salvation doesn't depend on your own accomplishments!
Tuesday: We are Saved by Grace for Good Works
Ephesians 2:8-10, Titus 2:11-14
If salvation was the end of God's plan for us, He would have no reason to leave us here on Earth after we are saved. But God saved us for a purpose, "For we are His workmanship, created in Christ Jesus for good works…." God has good things for you to do today. He does not want you to do them out of duty with a ho-hum attitude, but with excitement! We are to be zealous — "actively and unreservedly enthusiastic" — about serving others in the name of our Lord! Whether it is being kind to your cashier, or leading a coworker to salvation, all "good deeds" are important if they are done in the name of Jesus. No one else will touch the same people you will today – make those contacts count for Jesus!
For Today: Remember that God saved you for a purpose – seek to zealously live it out.
Wednesday: We Can't Do It Alone
John 15:1-5
In today's world, it is very "en vogue'" to volunteer and to help the needy. And although helping others can make everyone feel good about themselves, we want to do things that have eternal value — those things that Christ is calling us to do. We are not to serve, or give, or help for any personal gain or recognition. When we are spending time with the Lord and "abiding" in Him, He will help us do the right things for the right reasons. Without Him we can do nothing that bears eternal fruit; purpose to stay connected to the Vine so that you can do what HE wants you to accomplish.
For Today: Staying in God's Word helps you stay connected to the Vine so you can produce true fruit.
Thursday: We Can ALL Be Rich!
1 Timothy 6:17-19
"They are to do good, to be rich in good works…." Can I challenge you to take some risks for God, to step out of the safe and ordinary and be "rich" in good works? God created you and knows what He made you to do. What is He whispering to your soul? Selling everything and moving to Africa is a calling for some, but not all. Don't be afraid to step out on faith and do the job He has for you. Is He asking you to take in a foster child, volunteer with the homeless, go on a faraway mission trip? The opportunities are endless, and God's leading is individually suited to the way He made you.
For Today:  Spend some time praying and meditating about how God has made you and what "grand adventure" He may want you to pursue.
Friday: Don't Quit!
Galatians 6:9-10, Matthew 25:21, 2 Timothy 4:5-7
One of my goals is to someday hear, "Well done, good and faithful servant," when I stand before the Lord. At times we can all get tired; life is not easy and the burdens can mount. But if we remain close to the Lord, He will give us the strength to continue to serve Him so that in the end we can say with Paul, "I have fought the good fight, I have finished the race, I have kept the faith." As a good coach at a sporting event would say, "Play to the final whistle!" Please "Don't grow weary of doing good," serve the Lord until your final breath. Keep going!
For Today: Don't give up, finish well!