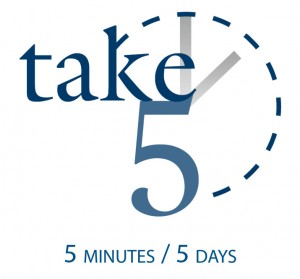 Troy Thornton • Pastor of Outreach & Small Groups
Monday: Immanuel!
Isaiah 7:14, Matthew 1:23
There is a line from the song "Mary did you know?" that says; "Mary did you know when you kiss your little baby, you kiss the face of God?"  That line is profound!  Isaiah foretold, and the angel reminded Joseph in his dream, that Jesus would be called Immanuel – God with us.  We cannot overestimate how significant God becoming a man is.  The very one who created all we know taking on the form of His creation in order to take the place of His creation as the sacrifice.  He wasn't just another sacrifice in the long and bloody line of that old sacrificial system; he was (and is) the "once and for all" sacrifice.  It could not be any other; it had to be Immanuel as the only and ultimate sacrifice for all mankind.  Rejoice in the significance of the season of Immanuel!
For Today: Thank Jesus for being our Immanuel sacrifice.
Tuesday: Peace!
Luke 2:10, 14
War is terrifying.  When there is war the people caught up in the conflict long for peace.  They just want the fighting to stop.  Is the mere lack of conflict and war what peace really is?  Jesus came to declare war on fear and bring real and lasting peace. The angel told the shepherds not to fear for Jesus would bring "peace on earth."  He would end fear and bring the only true peace that mankind would ever be able to have.  However, peace will only come to those "with whom God is pleased."  With whom is God pleased?  Romans 10:9 answers this question; it is those who claim the death, burial and resurrection of God's Son.  Jesus came to offer us a peace treaty with the God of the universe, so that we could be as He created us to be:  At peace… at peace with Him forever!
For Today: Display the attitude of one who has eternal peace.
Wednesday: Glory!
Luke 2:14
When I was growing up one of the Christmas songs I loved to sing at church was "Angels We Have Heard On High."  I thought the unique rolling chorus with the Latin phrasing was cool.  I must have heard 10 different ways to pronounce the famous line of the chorus, "Gloria in Excelsis Deo".  That line simply means Glory to God in the Highest.  We often think that Christmas is about celebrating our redeemer.  While it certainly is, we must remember that the coming of Jesus is ultimately about God and not about us.  The birth of Jesus is all about God glorifying Himself.  God's plan is always to show Himself for who He is.  What we see about God in the Christmas story is that He is sovereign, almighty, all-powerful, all knowing, all loving, and much more.  Essentially, He is God and that only He could send His son in such an amazing way.
For Today: Think of God's unmatched qualities we see in the Christmas story.
Thursday:  Joy!
Luke 2:10
Workers at the world famous Disney World and Disney Land parks are charged to "create magical moments" for the thousands of guests they see each day.  My family and I love spending time at Disney and have experienced some these "magical moments" first hand.   The "magic" of Disney and the joy one can experience there is quite fleeting compared to the lasting joy that came when Jesus entered time and space.  The word "joy" is all over the books of Matthew, Luke and John.  Jesus brought to this world the only genuine form of joy that we can experience.  It is joyfulness in knowing and experiencing first hand the love of our creator.  God chose not to turn His back on us in our sinfulness.  Instead, He chose to make a way through The Son.  No matter what followers of Jesus may experience in life we can have joy in knowing that the Son that came at Christmas has dramatically changed our eternity!
For Today: Choose joy over worry.
Friday: Sovereignty!
Galatians 4:4
I had a car once that just stopped while I was driving down the road.  There was no noise, no steam, no clunking, or even a warning – it just stopped running and rolled to a stop.  The timing belt broke.  There are over 14,000 moving parts in the typical vehicle on the road!  If they are not in time with each other it cannot operate properly.  The timing belt on my car was obviously critical.  Timing an engine is one thing, but timing the universe is a whole another issue.  No worries however, God has got it all under control.  Even the birth of the Messiah was timed perfectly.  "But when the right time came, God sent His son…" (Gal 4:4a).  God has a perfect plan with perfect timing.  Even though His ways can seem "unconventional" (such as: sending the Savior of the world as a helpless baby born in a barn!), He has the very salvation of our souls in His totally sovereign hands!
For Today: Rest in God's perfect timing and sovereign hands.