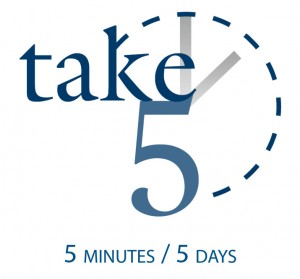 Robert Ballard • Pastor of Worship Ministries
Joy to the World: Finding Joy in the Midst of our Circumstances
I love singing Christmas music. One of the most famous Christmas carols is Joy to the World. Yes, Christmas is a time of joy for most; however, many find this time of year to be very difficult. We are bombarded with stories from coworkers, friends, and even on the news about events that can leave us no reason to smile. It is important to know that as long as we are living in this depraved world, discouragement is going to occur from life events that didn't go as planned or people that have let us down. However, as believers, let us remain focused on Jesus so that we can be joyful in the face of discouragement.
Monday: Circumstances and our Contentment
Psalm 103:5
Too many times, the cause of our disappointment can be placed on someone or something that did not meet up to our expectations. Getting that new job, new house, or new friendship didn't quite satisfy us the way that we had expected it to. Psalm 103:5 talks about how the Lord is the only One who can truly satisfy us. As much as we want to allow people, promotions, or possessions to satisfy us, we need to realize that if we expect to find satisfaction in these things, we are certainly going to be disappointed. God never promised us that we wouldn't face disappointments, but He does promise us that we will be satisfied if we seek Him first. Psalm 16:11 reminds us that in God's presence there is fullness of joy, and at His right hand are pleasures forevermore. Our circumstances will not provide true joy or contentment—only Jesus can satisfy!
For Today: What areas of my life am I using to satisfy my soul other than God?
Tuesday: Circumstances Give Us Opportunities
Acts 20:35
When you are facing discouragement, sometimes the last thing you want to do is give. Most times, you are tired and weary and would rather be left alone. The solution to our disappointment is an act that goes contrary to what our flesh wants. Acts 20:35 says "In all things I have shown you that by working hard in this way we must help the weak and remember the words of the Lord Jesus, how He himself said, 'It is more blessed to give than to receive.'" God wants us to take our eyes off ourselves and our own circumstances and help those that cannot help themselves. Maybe God wants you to make a meal for your elderly neighbor, buy diapers for the single mom you saw at the store, or send a card to someone you know is ill or hurting. Actions such as these help us to clear our minds from thoughts that are centered on ourselves and gain a more Christ-like mindset.
For Today: Ask the Lord to show you someone to whom you could be a blessing today.
Wednesday: Circumstances Change our Perspective
Philippians 4:4
When disappointments occur in our lives, it is so easy to fix our eyes solely on ourselves and our situation. Sometimes, we so desperately want to sit and have ourselves a pity-party. It is during these moments, however, that God intervenes in our lives and allows someone to cross our path in order to help us gain perspective on our own situation. Philippians 4:4 says "Rejoice in the Lord always; again I will say, rejoice." For me, those moments were very eye-opening and allowed me to say, "God, this situation might be difficult, but I am going to make it through one day at a time. And I am going to thank you for it." For example, maybe this week, money is tight, and it would be easier to complain about what you don't have. However, God could send someone to cross your path that has far less than you but seems joyful and content. Keep your eyes open for these moments.
For Today: How might this trial help you to see your circumstance from another viewpoint?
Thursday: Circumstances are Teachable Moments
1 Samuel 17:34-35
It hasn't been that long ago that I can remember the work it took for me to succeed in college. It seemed like all I was doing throughout the semester was studying. I would turn in one report only to have another project due. However, when it came time for finals, I felt prepared because I had learned a lot during those late hours of cramming and completing projects during the preceding weeks. This is kind of how our life can be. God uses small trials in our lives to prepare us for larger ones. We learn what it is that God is trying to show us during these trials through reading His word, praying, and seeking godly counsel. When we do this, our minds and thoughts are more prepared when the larger issues of life come our way. This reminds me of the life of David in 1 Samuel 17:34-35 when David said to Saul, "Your servant was tending his father's sheep when a bear came and took a lamb from the flock, I went out after him and attacked him, and rescued it from his mouth; and when he rose up against me, I seized him by his beard and struck him and killed him.…" This small trial with the bear helped prepare David for battle against Goliath. Rest assured that God is using your present circumstance to prepare you for greater victory ahead!
For Today: Consider the small trials you have overcome in your life that have prepared you to face the larger ones to come.
Friday: Circumstances are Temporary
Psalm 27:14
In a society that wants everything immediately, the last thing we want to hear is wait. Yet, sometimes that is exactly what God wants us to do. Psalm 27:14 says, "Wait for the Lord; be strong and let your heart take courage; yes, wait for the Lord." In the midst of difficult situations, you might sometimes begin to wonder if this trial will ever end. The nights can be long and lonely, while the days are difficult to face. Psalm 30:5 encourages those in the midst of a trial when it says, "Weeping may endure for a night, but joy comes in the morning." God has not forsaken you. There is soon coming a day, maybe tomorrow, maybe next week, or even maybe when God himself returns, in which this trial will be over. Rest assured, child of God, that this situation will not last forever. As believers, we can always say that our best days are to come!
For Today: Write down Psalm 30:5 and place it in a prominent place in your home/office and be encouraged!