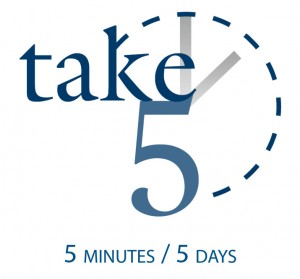 Matt Garrison • Pastor of Student Ministries
Storm Watch
Monday: Storms are Inevitable
John 16:33; Mathew 5:45
Do you like thunderstorms? I remember liking them as a child and even some to this day. I'm reminded of just how powerful our God is. However, when it comes to the storms of life, I think we all would love them to blow over with no damage, no pain, and no stress. Jesus tells, though, that we will have storms in our life. That's the way it is because of sin. He also tells us that He has overcome the world!
For Today: Pray and ask God to help you in the storm.
Tuesday: Jesus is in Control
Matthew 8:24-27; 14:24-31
Life brings us all kinds of storms. Sometimes, we cause the storm, and other times they just simply happen. We usually find ourselves in one of three situations: we are currently in the middle of a storm, a storm is on the horizon and we don't know it yet, or we are just walking away from a storm. We may feel powerless or that we are not in control as the storm rages. That is true, we are not in control… Jesus is! He is in control—not the storm. Why is that important? Because, it helps us know that God is bigger and can handle any storm that comes my way!
For Today: Read the passages for today and thank Jesus for being in control of the storms.
Wednesday: The Eye of the Storm
Matthew 4:35-41
When we are in the middle of a storm, what is usually our focus? What are the questions we are crying out to God to answer? Maybe we've messed up, sinned, and are thinking that if we are forgiven, why is this storm/life so difficult? Sometimes we may even turn away from God in the storms.  We question God's goodness like the disciples did in Matthew 4 while they were going through a storm. "Teacher, don't you care…" Sometimes, a storm is God's way of getting our attention.
For Today: Read the Scriptures for today and ask yourself if God has your attention.
Thursday: The Eye of the Storm (Part 2)
Matthew 4:35-41
It seems we learn early on that storms will come into our lives. When they do, we question why they are needed, why do they happen. We may believe that if we are following Jesus, our lives should be storm free. The author of Ecclesiastes tells us that there is a time for everything…even storms. We said yesterday that sometimes a storm is God's way of getting our attention. What if we started to ask God what He is trying to teach us through the storm? Only God can take something horrible and use it for something beautiful.
For Today: Stop and think about what God may be/will be trying to teach you in the storm.
Friday: The Aftermath and Recovery
Acts 27:13-37; Isaiah 43:1-2
We've been talking about the storms of life this week. No one is immune from them. The just and unjust alike all go through them. We all will have hardships. When we look at the Scriptures, we find a God who doesn't necessarily protect us from the storm or the pain, but a God who never leaves us and uses the pain to shape us more and more like Himself.  It's in the storms that we learn to trust God. Trusting God means that the storm isn't the end of our story! He is in the middle of the storm, and we can choose to focus on the good that will come from it or the bad that we think is happening. Where we are powerless in the storms of life, God is powerful and wants to use the storm to display His greatness in us.
For Today: Read Isaiah 43:1-2 and be comforted in knowing that our Lord will always be with us no matter what we go through.