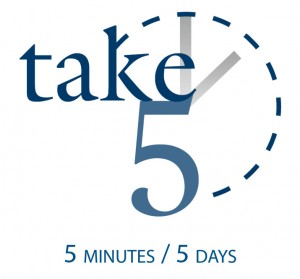 Troy Thornton • Pastor of Small Groups & Outreach
Monday: Failure is Not an Option!
Joshua 1:5
"Failure is not an option" is a quote from the movie Apollo 13. This phrase was actually never said by anyone involved in the actual mission, but was made up for the 1995 movie that chronicled the problematic flight of Apollo 13 in 1970. This phrase, however, could be said of God's plan for our lives. He will not fail—period. God asked Joshua to step out in faith and lead the Israelites, but He gave a simple promise – "I will not fail you or abandon you" (Joshua 1:5 NLT). We can claim this same promise for our faith-walk. God will not fail, it is our job it to trust the truth in which he asks us to walk. God will not fail you.
For Today: Write Joshua 1:5 on an index card and place it where you will see it regularly.
Tuesday: Strength and Courage are Not Enough
Joshua 1:6-7
Charles Atlas is considered to be the grandfather of modern bodybuilding. In the 1930s and 40s, Atlas developed techniques and exercise principles called "Dynamic Tension" that are still in use today. King George VI of England called Atlas the "modern day Hercules." Our culture can become quite enamored by the type of strength Atlas (and others) exhibit. However, mere strength is fading. God encouraged Joshua to be strong and courageous, but He also told Joshua what would bring godly success—"Be careful to obey all the instructions Moses gave you. Do not deviate from them, turning either to the right or to the left. Then you will be successful in everything you do" (Joshua 1:7 NLT). God's view of success does not reside only in strength and courage, it is nested in obedience to the principles of His Word.
For Today: Memorize Joshua 1:7.
Wednesday: Meditate, Meditate, and Meditate!
Joshua 1:8
A typical dairy cow has more than 40,000 jaw movements per day! A cow will chew on grass, grain, and cereal, chewing and digesting it over and over in a 4-chamber stomach. This process, called rumination, allows the cow to absorb every last nutrient that it eats. We could take a lesson from the cow in how we approach the Bible. Joshua was told to study and meditate on God's Word continually, day and night. Often we approach the Bible with a quantity vs. quality mentality—the more you get the better it is. If we look at Joshua 1:8, we see that quality is really what God wants. We should study, certainly, but meditating allows us to "ruminate" on the scripture, and then the Holy Spirit can enable us to absorb every application we can.
For Today: Read Psalm 1:1-3 and meditate on it. Find the application to you today.
Thursday: Don't Leave Home Without Him!
Joshua 1:9
According to Investopedia.com, the number 7 most successful ad slogan of all time is American Express's "Don't leave home without it" campaign that began in 1975. Many celebrities have been the spokespeople for this slogan (Karl Malden, Stephen King, Jerry Seinfeld). The concept was to show the peace of mind that comes with using American Express travelers checks or credit cards vs. cash or other means of payment. As followers of Jesus, we have the only truly Source for peace of mind: the ever-present God of the universe! Joshua was leading the whole nation of Israel into the Promised Land, going somewhere he had never been, doing a job he never had. There was much cause for fear and discouragement, yet God told him to not be afraid because "the lord your God is with you wherever you go." God is always present and always engaged in our daily lives and desires to be the only source for our peace of mind. Be encouraged! We cannot leave home without Him!
For Today: Think of your #1 fear or concern and audibly give it over to God.
Friday: Don't be Intimidated
Joshua 1:1-3
General Dwight Eisenhower was the commander of the allied forces that landed in Normandy on June 6, 1941. There were over 320,000 allied troops involved in the landings that day. He certainly felt the weight of responsibility of the invasion and even wrote a message taking the blame if the invasion were to fail. What a heavy moment for one man to bear. How intimidating it must have been. Joshua faced a very similarly intimidating situation in Joshua 1. He was the new leader of a displaced people (potentially over 2 million people) making claim to the Promised Land that was full of enemies and trouble. However, God told him that it was already settled and done, that "wherever you set foot, you will be on land I have given you" (Joshua 1:3). God has already given us victory and assurance of our final home—heaven is assured! We can live this life without intimidation, knowing that God has purpose for our lives on earth and has already settled our "Promised Land."
For Today: Be encouraged and live with purpose not intimidation!