Equipping you to bring hope and healing to adopted and foster children.
April 10-11, 2015 • Southridge Campus • Free
Register by April 1st
A live simulcast will be held at the Southridge campus of Bible Center Church on Friday and Saturday, April 10-11.
Eleven CEUs from the National Association of Social Workers (NASW) will be offered to professionals for all conference learning sessions without charge.
CEUs are available for Foster and Adoptive Parents.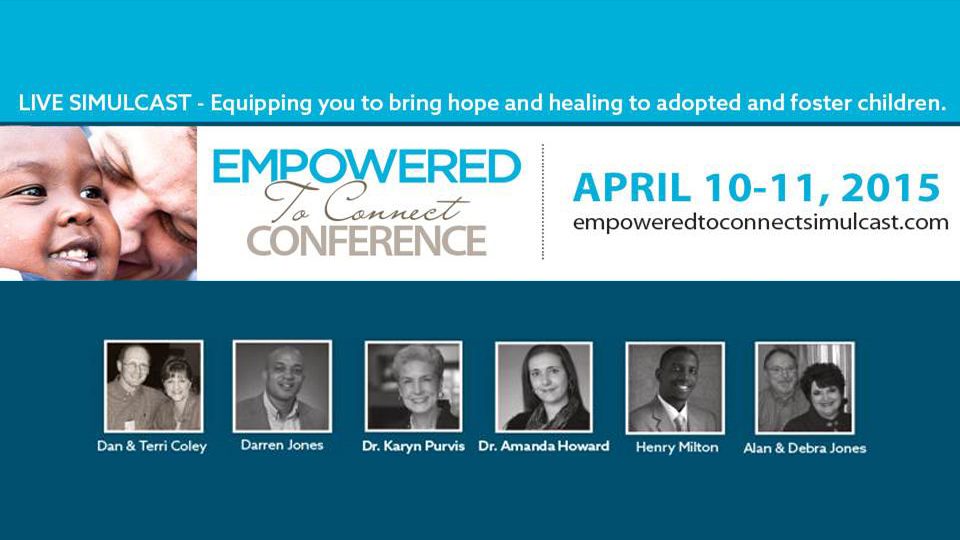 This two-day conference is designed to help adoptive and foster parents, ministry leaders, churches, and professionals better understand how to connect with "children from hard places" in order to help them heal and become all that God desires for them to be.
10 AM – 6 PM each day
A supplemental workbook is available for $5 at the door
Registration
Ticket required for FREE event
Register online (ticket will be mailed) by April 1
Download the Flyer
[gview file="https://www.biblecenterchurch.com/wp-content/uploads/2015/02/15-Empowered-to-Connect.pdf"]