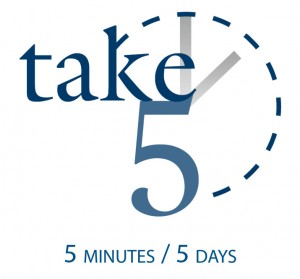 Matt Garrison • Pastor of Student Ministries
Once Upon a Time… (Some Parables of Jesus)
Monday: Lost and Found
Luke 15:4-7
We all like a good story. We may not read them as much anymore, but we certainly like to watch them. The popularity of Netflix, Hulu, Roku, and others shine light on this. Jesus told stories to communicate a point. He knew that stories are more than just facts. They involve the emotions and have more power. The parables Jesus teaches in the passage today tells us that God celebrates repentance, or a change in direction. God will never stop running after us.
For Today: Read the passage for today. Ask yourself: Is there anything you need to repent of, or change direction, in your life?
Tuesday: Two Sons
Luke 15:11-32
This is one of Jesus' famous parables. It usually goes by the name of "The Prodigal Son." It's a story about two sons, though. Jesus describes the depth of love God has for us in this story. The sons humiliate the father with their actions, but he continues to pursue them each. One represented the religious people of the day (the elder son); the other represented the outcasts (the younger son). God's love reaches farther than our sin can take us and higher than how good we think we are!
For Today: Read the passage for today and thank our Heavenly Father for His  amazing, wonderful, and maybe even crazy love!
Wednesday: Head of the Table
Luke 14:7-14
Have you ever had an embarrassing moment? No likes them. The feeling is so awkward and uncomfortable. Sometimes, these moments come because we are being prideful or arrogant. Jesus uses this parable in Luke 14 to illustrate this. He even encourages us to do things for people who can't repay us. God values every human no matter what! He wants us to do the same. Nothing values humanity like humility.
For Today: As you dig into the passage, think about how you treat people.  Do you treat people the same as Jesus?
Thursday: Persistence
Luke 11:5-9
Have you ever wanted something as a child so badly that you couldn't think of anything else? I sure have. I hate to admit it, but at times this still happens to me. When we pray to God and ask Him for things, how do we respond when we may get a "no" or a "wait" answer? Does it feel like a disappointment? Do we try to move things on our own to get the answer we want? The Scripture today teaches us to keep asking God through prayer what we need. God loves it when we are persistent and constant in our prayer life.
For Today: Be reminded that God cares about us and wants to  give us good things.
Friday: Unpaid Debt
Matthew 18:21-35
Pranks rarely end well. They may be funny to those who are doing the pranking, but to the one who is the victim it's not real fun. We've all been hurt by someone else at times. How do you respond when someone hurts you? Do you get revenge even if it's subtle? Jesus says in this story that we should be willing to forgive anyone who hurts or offends us. When you are tempted to get someone back for something they've done to you, count up all the debt you would owe God if He hadn't forgiven you. Remember, forgiveness is a process and does take time.
For Today: Think about all that you've been forgiven of and choose to follow  Jesus' example and forgive others!