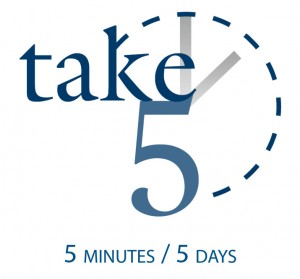 Robert Ballard • Pastor of Worship Ministries
Easter Changes Everything!
Many of us this week have spent time thinking about Easter and the purpose that was fulfilled in the death and resurrection of Jesus. The first thing that comes to my mind is that because of Christ's death, we can have everlasting life. However, Easter means even more than that. It gives us hope! We have hope because Easter changes everything!
Monday: Hope in the Midst of Pain
2 Corinthians 12:9
Have you ever experienced physical pain? There have been a few instances in my life that I can truly say that I was in pain. The worst time that I was in pain every time I moved, breathed, or even walked. However, after a trip to my doctor, some medication, and a few days of rest, I was back to my old self again. This experience made me think about those that wake up in pain every day of their lives. We are sometimes left to ask, "Why would God allow this?" One thing we do know is that Christ understands what it is like to experience pain. He endured horrific pain on the cross as payment for our sins. So when we are suffering with physical or even emotional pain, remember that God knows all about it, and that He is working this out for His glory and for our greater good. "My grace is sufficient for you, for My power is made perfect in weakness." – 2 Corinthians 12:9
For Today: Take a few moments to thank the Lord for the hope that we have that one day there will be no more pain. Pray for someone who is dealing with pain.
Tuesday: Hope in Sorrow
Psalm 34:18
It doesn't take long to look around and see that there are a lot of people hurting in our world today. Some people are dealing with broken relationships or finances, while others are enduring a life of struggle with depression or the pain caused as a result of a way-ward child. Maybe you are personally dealing with sorrow. Regardless of our situations, Christ knows what we are going through. Psalm 30:5, says "weeping may endure for a night, but joy comes in the morning." Had Christ not died on the cross, there would be no hope in the morning. Had He not conquered the grave, there would be no joy. Our earthly circumstances that bring sorrow are temporary, but one day God "will wipe away every tear from our eyes." When sorrow seems to be taking over, take hope and be reminded that Jesus "has overcome the world." And because He overcame the world and conquered sin and death, rest assured that He can resurrect hope in a heart filled with sorrow.
For Today: In what ways could you encourage someone today who is in the midst of sorrow?
Wednesday: Hope in Death
I Thessalonians 4:13
Can you imagine Mary Magdalene at the tomb the morning of the resurrection? The Bible says she approached the tomb crying; no doubt all of her hope was lost. But suddenly, Jesus appears to her and calls out her name, "Mary." At that moment she realizes that Jesus is alive! Sorrow had turned to hope in and instant. Mary had experienced thedeath of a loved One, but just a few days later she experiences the hope that Jesus has overcome death. Death is a reality that we all must deal with and grieve through. But, for the believer, there is hope! I Thessalonians 4:13 says, "Brothers and sisters, we do not want you to be uninformed about those that sleep in death, so that you do not grieve like the rest of mankind, who have no hope." We do not have to grieve as if we have no hope. For "to be absent from the body is to be present with the Lord." While we are grieving our earthly loss, what a comfort it is to know that, because of Jesus, we have hope in death.
For Today: Pray for someone who has recently lost a loved one, and thank the Lord for the hope we have in death.
Thursday: Hope in Suffering
Romans 8:18
It seems like every time I watch the news, more and more people are being persecuted for their faith in Jesus Christ. It is difficult for us to relate to this reality, as we live in freedom here, but horrific atrocities are occurring daily to Christians around the world. Slavery, torture, imprisonment, and even death are the realities that many of fellow believers face. Because of the finished work of Christ, even in their great trial, the persecuted have hope! I Peter 4:12-13 talks about this great hope, "Dear friends, do not be surprised at the fiery ordeal that has come on you to test you, as though something strange were happening to you. But rejoice in as much as you participate in the sufferings of Christ, so that you may be overjoyed when His glory is revealed."
For Today: Take time to pray for persecuted Christians throughout the world who are suffering for being followers of Jesus.
Friday: Hope of Life Everlasting
I John 5:13
There is a common phrase that I have often heard and even used myself that says, "all good things must come to an end." While that popular saying has some thread of truth for earthly things, it is a false statement for the believer. As Christians, our spiritual lives will never end. As believers, the best is yet to come. God has promised that we have a home in heaven and that we will one day be with Him. What a hope! What a day that will be to see loved ones who have gone before us, and even greater, when we see Jesus face to face! In Philippians 3:20-21 the apostle Paul writes, "But our citizenship is in heaven, and from it we await a Savior, the Lord Jesus Christ, who will transform our lowly body to be like His glorious body, by the power that enables Him even to subject all things to Himself." 1 John 5:13 reminds us of this eternal hope, "I write these things to you who believe in the name of the Son of God that you may know that you have eternal life." We have hope of life everlasting because of the death and resurrection of Jesus!
For Today: Look for opportunities to share your faith, this great Hope, with someone around you.