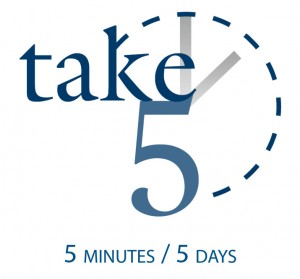 Matt Garrison • Pastor of Student Ministries
Developing Habits that Will Change your Life
Monday: Hanging out with God
Philippians 2:12-13; Psalm 51:9-10; 2 Corinthians 1:4
This week, we are going to take a look at developing habits that will change our lives for the better! Today, we're talking about the habit of hanging out with God, having a quiet time, or having devotions, etc. This habit is meant for us to deepen our relationship and our understanding of God. It's by us reading His word consistently that God changes us to become more like Jesus, gives us direction for living, and gives us peace during the storms of life.
For Today: Make time to spend with God a priority. Go ahead and spend some time with Him right now! 🙂
Tuesday: Attending Church
Hebrews 10:25; Ephesians 4:15-16
The habit of attending church is important. We meet together weekly to help one another live and deal with life. In fact, if you think about all of the "one another" commands in the Bible, we can't do them alone. God's design is for us to be together. We also shouldn't confuse attending church with our spiritual growth. Going to church doesn't grow you spiritually any more than going to McDonald's makes you a Big Mac. Spiritual growth comes from our hanging out with God and allowing His Word to impact our lives.
For Today: Pause and ask yourself if attending church is a significant part of your weekly schedule.
Wednesday: Investing in Healthy Friendships
Proverbs 12:15, 18:24, 27:17; Ecclesiastes 4:9
Do you have a "best" friend? Why are they your "best" friend? More than likely they have been with you through the good times and the bad and always have your back! God wants us to pursue healthy friendships. We need other people in our life with whom we can be real and honest. We need others to hold us accountable, to offer some hope when we are hurting, and to sharpen our faith on the journey. When we invest in healthy friendships, God is able to do some incredible things in the world around us.
For Today: Read the Scripture passages and ask yourself if you are investing in healthy friendships.
Thursday: Memorizing God's Word
Joshua 1:8; Psalm 119:11; Colossians 3:16
We often believe that memorizing God's word is tough. May I ask you a question? How many songs or commercial jingles do you know once you hear the first line or maybe even the first note? It's amazing at all the stuff we do have memorized in our heads. When we commit to memorizing God's Word, it will help us tremendously in life. It will help us deal with temptations and struggles, will help guide us in life, and will strengthen us. When we take time to regularly hang out with God, we won't have to worry about which verse(s) to memorize. Verses will be jumping out at us and speaking to us.
For Today: Commit to begin hiding God's Word in your heart. To start, pick one of the verses for today.
Friday: Studying the Bible
Psalm 119:105; Hebrews 4:12; 2 Thessalonians 3:4-5
Today, we're talking about studying the Bible. This is different from hanging out with God. Studying means we are asking questions, finding meanings of words, and the like. We are digging even deeper into God's Word. Some of you may be thinking "Why?". Why study the Bible? When we do, we begin to understand God's character, know His ways, hear His voice, and deepen our faith — it will change our lives! Another benefit of studying God's Word is that our lives will be secure, planted firmly in the truth of Christ.
For Today: Know that by studying God's Word, your life will never be the same.