Bill Tanzey • Associate Pastor of Community Ministries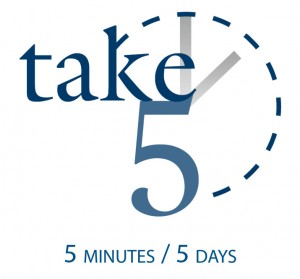 When We Need Shelter Under God's Wings (Psalm 57)
Monday: In the Shadow of His Wings
Read Psalm 57 in its entirety
Have you felt that you were at the end of your rope, or trapped with nowhere to turn? That was where David literally found himself. David was hiding in a cave from a raging King Saul, who was in hot pursuit to capture and kill David. From this dismal cave, the future King of Israel, God's man, David penned this great Psalm.
Note: David grapples with two competing forces: the gracious God and the formidable foe. The Psalm see-saws between the two, but faith in God will overcome fear of the enemy.
For Today: Ask God to help you overcome your deepest fears.
Tuesday: David Describes the Ever-Present God
Psalm 57:1-3
I'm amused when I hear TV preachers make demands on God in their praying. David's Psalm doesn't demand, as if he were entitled. He asks for mercy from God as an undeserved blessing stemming entirely from God's kindness.
David was going through a hurricane of deadly force. He runs to Yahweh for dear life, hiding under His wings until this storm of blows over. The picture is that of a baby bird snuggling under its mother's wings during times of trouble. David might be in a lonely cave, but he finds himself in a privileged place of nearness to God when he calls out to Him. When God protects David, it will mean deliverance for his trusting heart and dishonor for his foes.
For Today: Ask your Heavenly Father to place you and your decisions safely under His wings.
Wednesday: David Describes the Ever-Present Enemy
Psalm 57:4
Saul and his soldiers were fierce and formidable. When Saul issued the order to kill David, he released a powerful army of trained soldiers to fulfill that order. David compares them to blood-thirsty lions who are wild for the taste of his human flesh. Their teeth are like sharpened knives and their tongues are like daggers. Have you ever felt that you were facing such fierce problems in your life?
David says that he was surrounded by these enemies, stating that his soul was in their very midst! Yet David lies down to rest in the middle of such danger – a truly remarkable feat of faith. Imagine! Taking a nap during times of peril. Such was David's confidence in his God!
For Today: Ask God to deliver you from worries. Tell God that you will rest in Him and His provision for your life.
Thursday: David Describes God's Astral Glory
Psalm 57:5
One interpretation of the Hebrew word for glory is heaviness. David longed to see God's weighty glory soar high and cover the whole earth! Don't you find it interesting that in the darkest moment of his young life, when it seemed that he would be snuffed-out, here is David praising our high-soaring God?
David realizes that God's glory is greater than any threat from his menacing foes. His cause will be vindicated. He appeals to his Heavenly Father to reveal that astral glory. He cries out to God, recognizing the global dimension of His glory compared to the restricted power of his enemies.
Nothing can overcome the glory of our great God! Don't limit Him to earthly standards. Never doubt Him. Don't measure Him against any problem or challenge you face. Join David in praising Him for His high magnificence!
For Today: Read aloud this Psalm 57 as you might imagine David reading or singing its words.
Friday: David Calls on God for a Mighty Deliverance
Psalm 57:6-11
C.S. Lewis said that our first words in Heaven will be, "Oh! Now I get it!" We will see how Yahweh's sovereign hand was often behind the scenes, arranging events, and bringing good people and purposes into our lives. I believe we will also see how the Lord's mighty hand saved us from sure disasters and calamities.
David was in the midst of an approaching calamity. But his heart is steadfastly determined to sing a melody to the Lord. No wonder he rouses his soul, dusts off his lute and harp, and greets the dawning morning with songs of praise! Singing to God when his very life had a bounty on it, as he faced the most powerful human in all Israel. Yet David sang.
F.B. Meyer notes that just as David "rose above personal grief in a desire for God's glory, so should we subordinate our own petty griefs in a great passion to see Him exalted!" David determines to thank God everywhere – out in the streets, in the city, in the town.
For Today: Make a list of ten blessings, and read those aloud in a prayer of thanks to our Lord.