6:30 PM • Gathering Space
A Fireside Christmas, Part 1 • December 2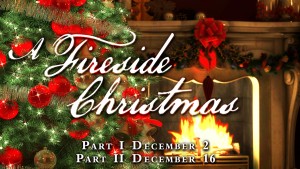 Join us in front of the fireplace for an evening of Christmas focus and sharing. In addition to a scriptural examination of an aspect of our Savior's birth, the Band and the Choir will give a preview the music they'll be presenting on the Saturday and Sunday nights before Christmas. Prayer will be included, of course, and the evening will close with some yummy Christmas goodies for the adults. AWANA, Element and Fusion will proceed as usual.
Dash & Wrap • December 9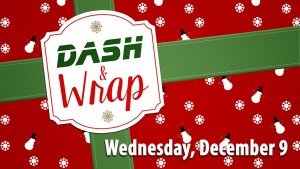 Come help those in need! Bible Center has adopted families and foster children for Christmas. We'll meet at the church to find out their requested items and then "dash" out purchase them. Then, we'll return to the church to "wrap" the presents, eat cookies, and enjoy good fellowship.
A Fireside Christmas, Part 2 • December 16
Once again we will spend some moments around God's Word, examining the greatest Gift ever. The Children's Choir, which will be performing during the Dec. 20th services and on Christmas Eve, will give us a preview of their music. We will join our hearts in prayer and, once again, end the evening with Christmas treats for the adults. This will be the last Wednesday night service–including AWANA, Element and Fusion–of 2015.