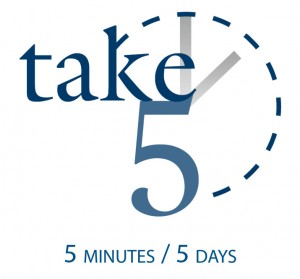 Chad Cowan • Pastor of Care Ministries
Wiring the New Book
When speaking of New Year's Eve, country music star Brad Paisley said, "Tomorrow is the first blank page of a 365-page book. Write a good one." As we now stand on the precipice overlooking a landscape that has not yet formed, let's spend time anticipating how wonderful it could look!
Monday: Hope for the Future
Jeremiah 29:11
Forlorn. Dejected. Despondent. Desperate. All these words can be used in place of… hopelessness. Hopelessness is when you experience a feeling of futility and passive abandonment to your fate. It also has no place in the life of the Christian. According to Jeremiah 29:11, God has plans for me. These plans include a "future" and a "hope." The previous 18 chapters were spent warning of the destruction that was about to be poured out on the Israelites, but now, Jeremiah drops the first hints of something wonderful to come. On a daily basis, we can enjoy a daily walk with Him, during which time He is making us more like Himself. On an eternal basis, Christ has made His move, we can embrace an ultimate hope and future with Him.
For Today: Aim at Heaven and you will get Earth "thrown in". Aim at Earth and you will get neither. –C.S. Lewis, The Joyful Christian
Tuesday: Forgetting the Past
Philippians 3:13-14; 2 Corinthians 5:17
At times I find myself haunted by things that I've done and said. A harsh word or an abusive action against another person can keep me awake at night, sometimes things that were done a long, long time ago. But is that what God intends? I love the words that Paul uses in this passage: Forgetting the past and looking forward to what lies ahead, I strain to reach the end of the race and receive the prize… These are the words of a man who, at one time, made it his chief purpose to persecute the church. Do you find yourself struggling with your past? Remember, for the forgiven child of God, it is of no consequence.
For Today: Take hold of your thoughts and focus your energies on serving God in the New Year.
Wednesday: Waiting On the Lord
Psalm 37:7; Isaiah 40:31
My dad used to tell me, "If a job is worth doing, it's worth doing right." That saying would drive me crazy, because I wanted to do it the quick way, but sometimes the quick way can spell disaster. Whether you're waiting on the right spouse, job, or doctor's diagnosis, waiting exercises our patience. Imagine the United States being taken over by a foreign invader and waiting on deliverance. This is what the Israelites were waiting on in Isaiah's day. In a sense we are waiting on a foreign invader to be permanently removed too, but our invader is sin. Our impatience and lack of contentment are both results of our sinful nature. The Scriptures assure us though, that God will ultimately make all things right.
For Today: Those who do not hope cannot wait; but if we hope for that we see not, then do we with patience wait for it. –Charles Spurgeon
Thursday: God's Timing Is Perfect
Ecclesiastes 3:11
Apologizing reminds me of a very simple truth: I am a sinner still in need of grace from God and from my fellow believers. I long for a time when apologies won't be necessary, but God has seen it fit for me to continue on even in my broken state. King Solomon makes three observations about God in Ecclesiastes 3:11, the first of which combines hope and patience: In His time, He makes all things beautiful. That is to say, God, in His providential plans and control, has an appropriate time for every activity. Even when we mess up, again, we can have the hope that, in God's timing, one day apologies will no longer be necessary.
For Today: Focus not on your mess-ups, but on the hope that one day there will be no more mess-ups.
Friday: Each New Day is Special
Lamentations 3:22-24
My punch card looked like a piece of swiss cheese. In elementary school we had "punch cards" with a "good" side and a "bad" side. If you did something good, you'd get a good punch; do something bad a bad punch. By the grace of God, every week we'd get a new card and start all over again. The bad punches had all gone away. In God's plan, each day we get a new "punch card." According to the author of Lamentations, His mercies begin afresh each day. Did you mess up yesterday? It's okay. In the coming New Year, let's focus on God's mercy as we start each day.
For Today: Resolve yourself each morning, before you get out of bed, to embrace God's loving forgiveness for the previous day and the day to come.