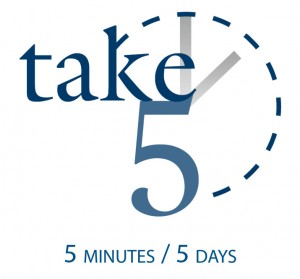 Bill Tanzey • Associate Pastor, Community Ministries
Five Advent Meditations on Isaiah 9:6
Monday: The God who is "The Ruler"
Isaiah 9:6
Seven hundred years before the birth of the Messiah, the great prophet Isaiah spoke specific details about the One whose birth we celebrate. In this precious passage Isaiah tells us that He was to be born a Child into the nation of Israel, as one of God's covenant people. Additionally, we are told that this fragile baby is to rule over God's people. Zechariah 14:9 makes the important addition that this One born in Bethlehem will also rule the world. In the Isaiah passage And the government shall be upon His shoulder refers to the robe worn by King Messiah. Ultimately, as King, He will rule the entire world! He will sit on David's throne and rule this world with justice and peace.
For Today: Read Isa. 9:6-7 and pray to be obedient to the One born in Bethlehem.
Tuesday: The God who is the "Wonderful Counselor"
Isaiah 9:6
The unpretentious events surrounding the birth of Jesus hardly fit the notion of God entering earth. The place of His birth–not in a castle, temple or capital– seems out of sync with His greatness. Yet, Isaiah rightfully prophesied that this One was to be the Wonderful Counselor. As Mary and Joseph gazed at this helpless infant, perhaps they were only able to imagine the divine role that He will play and the authoritative position He will fill. His character is described as Wonderful. This could be translated "exceptional" or "distinguished". Wonderful Counselor combines to show how the people will gladly listen to Him as the authoritative One–this divine Counselor whose power is far above mere human abilities. In His kingdom many will be anxious to hear the Messiah teach God's ways.
For Today: Write on a slip of paper and pray a prayer that needs His attention.
Wednesday: The God who is "Mighty"
Isaiah 9:6
One doesn't associate a helpless baby with might and strength. The Mighty God, who could order armies about like pawns on a chessboard, emerged in Bethlehem as a baby who could not speak or eat solid food. He was dependent upon a teenager for shelter, food and love. This Mighty One may have had more animal witnesses than human witnesses to His birth. Yet, Isaiah reminds us that He is Mighty God. He can do what no other person could ever do. This is a title of the LORD Himself. Don't miss what this implies: Baby Yeshua (Jesus), is the omnipotent, supremely powerful ruler. He will have two Advents. His First Advent is described as: For unto us a Child is born, unto us a Son is given. That is the Christmas event of the baby in a manger that we celebrate with carols and gifts. But at His Second Advent we will witness Messiah as the immeasurably Mighty God who will reign over the earth.
For Today: In preparation for the Advent, read Luke 2:1-20 aloud.
Thursday: The God who is "The Everlasting Father"
Isaiah 9:6
Try to wrap your mind around this truth stated by author Phil Yancey: "The God who was the Creator of matter, took shape in matter." Amazingly, He came into the world in the weakest, most helpless form: an infant. Wrapped in strips of cloth, this little ball of a human experienced birth and babyhood. Yet he is described as Everlasting Father. How does Isaiah make the jump from a tiny infant to the Everlasting Father? By stating this truth: Messiah confers eternal life on those who believe in Him. When described as the Everlasting Father, we find a two-fold revelation: (1) He inhabits and possesses eternity; and (2) He is the loving, tender, compassionate, and all-wise Provider! Isaiah is saying that this baby is actually the eternal Father of His believers. He is our benevolent protector who cares for His own. What an amazing truth!
For Today: Each time you see a Nativity scene, say a quiet prayer of thanks.
Friday: The God who is the "Prince of Peace"
Isaiah 9:6
Everyone desires peace. As we reach the end of this mighty verse, Isaiah announces the coming Messiah will be called another incredible title: "Sar-Shalom", Prince of Peace–the One who will bring lasting peace. In His Second Advent, He is the ruler whose name will bring about peace with nations under His authority and righteous rule. This kind of king contrasts with what this world's leaders have to offer. Their's is a temporary and fallible reign; His will be a perfect reign that brings peace. In Jesus, God found a way of relating to human beings that will be peaceful and calm. The world seems to be flying upside-down right now. Turmoil changes daily, wars seem to be endless, and people starve for basic provisions and rights. But the Prince of Peace will reign. At His First Advent He laid aside His power and glory. We look forward to His Second Advent when this Prince of Peace returns!
For Today: Pray three times for persecuted Christians around the globe.