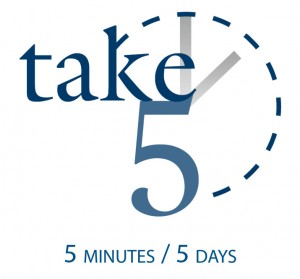 Matt Garrison • Pastor of Student Ministries & Global Outreach
Happy: Finding Joy Through the Beatitudes
Happy New Year! I hope and trust that you are having a stellar start to 2016! This week, we are going to look at a part of Jesus' longest recorded sermon and find ways we can find joy in the New Year.
Monday: It's all about Jesus
Matt. 5:3; John 8:12; Ps. 89:15
Joy and happiness are not synonymous. Happiness is based on things that happen to us–things we feel or experience. Joy is based on God's plan for us. We could define joy as the deep abiding assurance that Jesus is in control over all creation. That is much different than happiness. This definition also helps us understand the bigger picture of life…God is God, and I am not Him.
For Today: Read the Scripture references and know that Jesus is in control of our lives no matter what comes our way in 2016.
Tuesday: Humility
Matt. 5:3-4; 2 Cor. 5:17; Prov. 28:13; James 4:6-7
We may not think of humility as a way to find joy. Do we like being humble? At times, I think our pride screams to us that humility equals weakness. However, when you look at God's Word, we find humility is a great virtue. Have you ever been around someone who was truly humble? How did you feel? Did you want to be around them more? Now, think of someone who was the opposite of humble. Did you want to be around them?
God wants us to be humble. He was the perfect example. He was God and came to earth for us! When we are humble, we realize that we make mistakes and need Jesus. We can admit that we can't fix everything on our own. We also believe that we can find healing in Jesus. When we follow Jesus, we are a new creation!
For Today: Ask yourself a difficult question, "How humble am I?" Then ask God to help you stay humble.
Wednesday: Righteousness
Matt. 5:6
Some say you can tell a lot about a person by what they laugh at. Some also say that you can tell a lot about a person by what they spend their time thinking about, and spend their time and money on. What captures our thoughts and our time? When you may have a spare minute, what thoughts come to your mind? Jesus tells us to hunger and thirst for righteousness. Notice the imagery Jesus is using for this. It's something basic that we all know and understand very well: hunger and thirst. He wants us to pursue a right relationship with Him with the same intensity we pursue food and water for our bodies.
For Today: Hunger and thirst for righteousness in your life.
Thursday: Mercy
Matt. 5:7; 2 Cor. 1:3
Mercy. What a wonderful word! We love mercy when we are the ones who have done wrong. Like when the police officer who lets us off with a warning to slow down!
God has shown us the greatest mercy by giving us Jesus. We deserve to be eternally separated from Him, but in His mercy and grace, He made a way for us to come back home to Him–by faith in Jesus.
We can find joy when we become merciful like God is. Being merciful is our hearts breaking for the things that break God's heart. He wants us to show mercy to one another, to help comfort one another.
For Today: Ask yourself, "Am I merciful like God is?"
Friday: Go against the flow
Matt. 5:10-12
The first week of 2016 is almost over. What are you hoping for in the New Year? What would you like God to do in and through you?
This final beatitude is an interesting one. Jesus says we can have joy when people persecute us, insult us and say all kinds of evil because we follow Him. It doesn't take long for us to see that following Jesus is not really popular in our culture. If we follow Jesus and live the life He came to give us, there will be difficult times. People will make fun of us and insult us because we look foolish to them. We are walking upstream going against the flow of water. It is difficult and tiresome at times. However, it is worth it! Life in Jesus is the best life! So how about it? Will you choose to live for Jesus and find joy in 2016?
For Today: Think over the last week. Ask God to help you have the best 2016 possible as we live for Him!