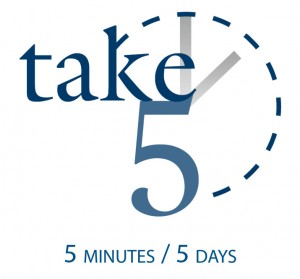 Michelle Thompson • Early Childhood Director
A Heavenly Perspective from Philippians
Monday:  All That Really Matters
Philippians 1:10-12
"For I want you to understand what really matters…" (NLT) I wear a lot of hats: wife, mom, foster/adoptive mom, daughter, sister, employee, neighbor, friend, co-worker, volunteer, director, American, Christian… and I am as human as any of you reading these words. Life is busy; and if we allow our focus to move from "what really matters", it can all become very overwhelming and stressful. But, in these verses, Paul is reminding us to be laser-focused and intentional about the main thing. That is, the righteous character produced by Jesus which will bring glory and praise to God. By keeping our priority on godly character and actions, we naturally live all of our many roles in the very best way possible–to His glory.
For Today: Spend time meditating on what really matters and seek to live with a heavenly perspective, no matter which of the many hats you are wearing!
Tuesday: First Things First
Philippians 2:3,4
Can you imagine how peaceful every home, school, workplace, and nation would be if we lived to be unselfish and stopped trying to impress others? Our culture and media are so busy trying to make us believe that we will be happy only if we put ourselves first. We hear it everywhere: "Look out for Number One." "Make sure you have me time." "Do this for yourself!" This is actually very counter-Christ. Jesus humbled Himself, served others, and died for all of us, although many will never appreciate it. Don't buy Satan's lie that you will be happiest when you are thinking of yourself first and foremost, but try to make a conscious effort to put others first.
For Today: Do something very unselfish and unexpected today, and relish the joy you will feel in your heart!
Wednesday: You Don't Have To Do It Alone
Philippians 2:13-16; John 15:5
Our young son was very upset recently to find an uncharged battery in an electronic device that he had plugged in earlier. I explained to him that, in the future, he needs to make sure he is not plugging it in to the outlet that is powered only when the light switch is on. After speaking with him, I sat there thinking about how we, at times, try to do the same in our spiritual lives. I find so much comfort in today's verses, knowing that God will give me both the desire and the power to do what pleases Him. We humans often want to stress and struggle when Jesus wants us to simply spend time with Him and depend on Him for strength and guidance.
For Today: Make sure that you are "plugged in" to the Right Source and relying on God's power in your life.
Thursday: Don't Keep Up With the Joneses–Know Jesus
Philippians 3:7-9
The months of November and December of 2015 were the biggest shopping months in history. Experts say Americans spent $626.1 billion. I find myself asking, "On what?" Sadly, the answer to that question is: More stuff. We keep buying more meaningless stuff to store, clean and maintain. How different our lives would be if we believed like Paul: "Everything else is worthless when compared with the infinite value of knowing Christ Jesus my Lord." I love the old saying that there will not be a U-Haul following your hearse. We can't take it with us. Our stuff is just that–temporary, meaningless stuff. But, knowing Jesus and using our lives to serve Him has a value beyond counting!
For Today: Count all of this world's stuff as unimportant and focus on your relationship with Jesus.
Friday: Anxiety Isn't the Answer…And It Doesn't Have To Be the Norm
Philippians 4:4-8
Anxiety is an epidemic in our world today. This week, I typed "anxiety" into Google and instantly had 159,000,000 options. Wow! Our young, old, and every-age-in between are battling fear and worry. And while many of our fears are legitimate (cancer, terrorism, job loss, etc.), we as Christians already possess the very best answer: trusting Jesus to take care of us. But, like Peter in Matthew 14:22-32, we often take our eyes off Jesus and focus on the storms around us. As believers, we can be full of joy and learn to pray instead of worrying. With prayer and God's help, we can train our minds to think about the things listed in verse 8, and not about all the terrible things that may (or may not) happen. This practice can be life changing and joy-giving.
For Today: Decide to pray and not worry; and purpose to take your eyes off the storm and focus on Jesus.