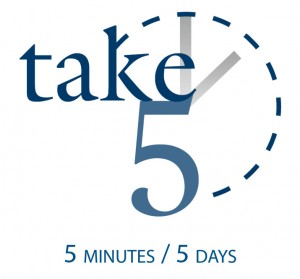 Evelyn R. Smith • Guest Writer
Something About That Name
Monday: There's Something About That Name
Rev. 15:4 
"Who will not fear, O Lord, and glorify Your name?" At the mere mention of His name, the sick were healed and the storms were calmed. He gave sight to the blind and He raised the dead. Saul of Tarsus, a stubborn, sin-hardened man, melted in His presence. Yet, with the very blood of those who claim Him, tyrants have tried to stamp out that name, and philosophers tried to explain it away. But in the name of Jesus, we've seen lives changed and hope put back into hearts that were in despair. We've watched as love and forgiveness have replaced hatred and bitterness in those who trust in His name. How can this be? Because there really is something about that name.
For Today: "It is better to have no opinion of Jesus at all, than one that is unworthy of Him."  –Plutarch
Tuesday: Jesus, an Exalted Name
Luke 2:21; Phil. 2:9; James 2:7; John 14:6
Names were important in Scripture, for names had special meanings in those days; but Mary and Joseph did not get to name the baby born to them. Even before Mary's special baby was conceived, they were told that God the Father named Him "Jesus." His name means "Savior," and it is to be elevated to a place of honor by all of those who follow Him. The name of Jesus is often used in a profane way by those around us. When used that way, we sin, for we demean and dishonor the One who moved through time, space and history to come to us–the One who raised Himself from the grave! We must respect that holy name, for by it, we obtain life eternal.
For Today: "Christ is not valued at all unless He is valued above all."  –Augustine
Wednesday: Jesus, a Trusted Name
Matt. 12:21; John 1:12; Col. 3:17
Matthew quotes a prophecy from Isaiah, who looked forward to the day when Gentiles would come to trust in the name of Jesus. That was unheard of during Isaiah's day, but at Jesus' death and resurrection, salvation became free to all. People from all genetic backgrounds have come to Him in droves as they claim the promise: "But to all who did receive Him, who believed in His name, He gave the right to become children of God." No other name has ever held a place in the heart of this world like that of our Lord Jesus Christ. His name, Jesus, is so powerful that ignorance of it will rob us of God's blessings in life.
For Today: "You don't realize Jesus is all you need until Jesus is all you have."   –Tim Keller
Thursday: Jesus, Always Present
Matt. 18:20; 2 Peter 3:18
We know that Christ dwells within us and is present with us at all times. However, Matthew must be talking about a unique presence of our Lord where two or three gather in His name. Once we meet Jesus, He gives us an insatiable hunger to know Him better. Our church meets this need through small ministries where we study the Word of God together. As the Epistle of Peter commands, there, we "grow in the grace and knowledge of our Lord and Savior Jesus Christ." If you are not in one of Bible Center's small groups already, find one that fits you. God puts no premium on ignorance.
For Today: "What draws people to be friends is when they see the same Truth, they share it."  –C. S. Lewis
Friday: Jesus, God Over All
1 Cor. 15:47;  Acts 4:12; Rev. 15:4
Paul tell us that the first man God created was made from dust, but the second man is the Lord from heaven. The moment sin entered the Garden of Eden, the promise of a Savior was given, and in the fullness of time, He came as a newborn babe in Bethlehem. Jesus was made in the likeness of man, yet the Scriptures reveal that He is God over all creation. Jesus came to bridge the gulf between God and man–the only way by which we can enter the Father's presence and become one of His own. Jesus is the connecting link; and by trusting in His name, our future with Him is secured. As the Gloria Gaither song rightly affirms, "Let all heaven and earth proclaim, Kings and kingdoms shall all pass away, But there's something about that name."
For Today: "Jesus is God spelling Himself out in language that men can understand."  –S. D. Gordon