Sharing Jesus' love through Sacrificial Giving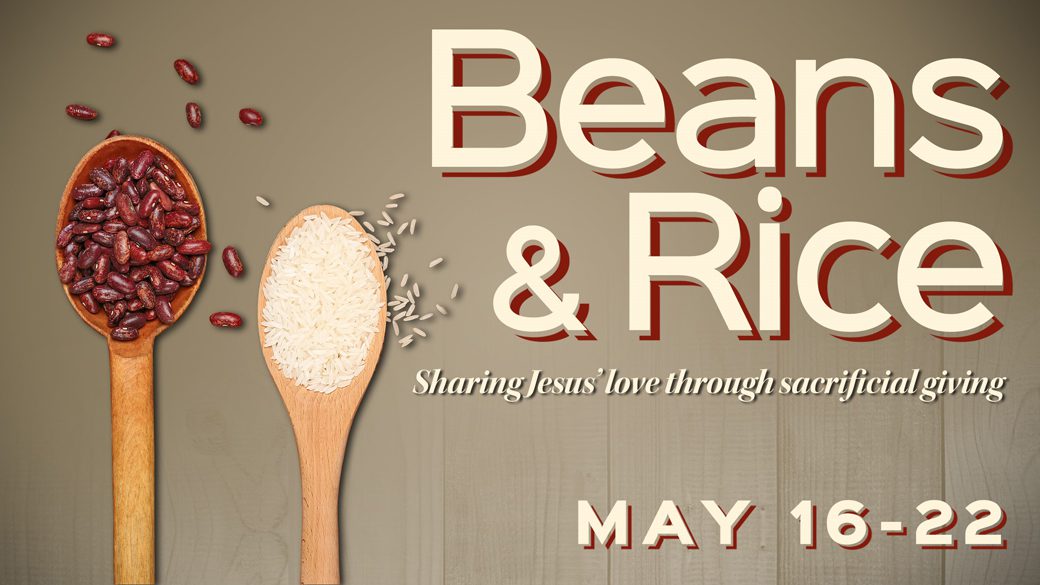 There are a number of families here at Bible Center who are experiencing enormous need. To help meet these needs, we are asking every family in our church to eat differently and less expensively during the week of May 16-21. Families will likely do this in various ways (e.g., only eat beans and rice, pack your own lunch everyday, only eat at home, etc.).
We ask that on May 22, everyone bring their gift that equals the amount that was saved by having changed their eating habits. The benevolence ministry will then use these resources to meet the needs of those in our church family who are hurting.
May 1 – Start considering ways to participate and begin praying for the families who will receive our gifts.
May 8 – Grab some Beans & Rice recipes to prepare!
May 15 – Church-wide Beans & Rice Kick-Off!
May 22* – Bring your Beans & Rice offering.
May 29 – Celebrate what God did through the gifts of His people.
* In order to assist our brothers and sisters in Christ going through hard times, there will be no donut holes in the Gathering Space on May 22. The funds that would normally pay for the donut holes will be added to the offering. Coffee (made from beans) will still be served.