Pastor's Letter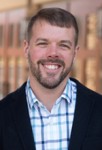 Dear Friends,
Good morning, and welcome to Bible Center Church! We're glad you're here and are praying today will be a special encouragement to you. If you're new or have questions, feel free to look for our hosts and hostesses at the front Info Desk. They'll be happy to help you get better connected here.
Today, we continue the series titled Next: What Happens After Easter? As we see what God did in the early church after Jesus' resurrection, we're praying He will do the same things in our own church after Easter.
This thought has been on my heart all week, "Is our vision for Bible Center Church and Charleston big enough that it can only be explained by God's Spirit?" In other words, "Is it large enough that only God's Spirit can bring it to pass?" Please pray that God will give us a spiritual vision to impact our church and city in ways we haven't yet imagined.
May God's spirit encourage our hearts today as we sing, read the Bible together, pray, greet old friends, meet new friends, serve, and learn more of His Word.
For our city,
Matt Friend • Senior Pastor
@PastorMattBCC
Announcements
Pastor Friend's Blog
To follow Pastor Matt Friend's blog, please go to BibleCenterChurch.com/blog.
Scooter Rally (3rd-5th Grade)
Saturday, April 16 • 1:00-3:00 PM • SR Campus • $5/child •All children are invited. Please register by completing a registration form at the North Check-In, or online on the church website. Motorized scooters are not permitted, and there will be a scooter to share should a child not have one.
Nominations
The congregation is invited to recommend names for the positions of Elders and Deacons for the new term beginning July 1, 2016. The nominating committee, chaired by Pastor Friend, will be meeting to consider nominations. Appointments will be made by the Elders in June. You may submit suggestions by using the "Contact Us" form on BibleCenterChurch.com/contact.
Element & Fusion Events
Airsoft April 23, 1:00-4:00 PM
Paintball May 14, 1:00-6:00 PM
Summer Camp June 27 – July 2
For more information or to register, go to: BibleCenterChurch.com/register.
OWLS Fried Chicken Luncheon
Sunday, April 24 • 12:30 PM • RIM • $5/person • Go to the OWLS group page on BC Central to sign up to bring a dish, or contact Leslie Lanham.
AWANA Golf Tournament
Friday, April 29 • Sugarwood Golf Club • It's time to get into the swing of things again! Register your team online for the AWANA Golf Tournament at: regonline.com/WestVirginiaAwanaGolfScramble. All teams will consist of four players at $300/team. Fees, lunch and prizes are included in the registration fee.
GO Team to Angola
May 12-15 • Want to make a positive impact in the lives of at-risk children? Join Bible Center with Marlin & Donna Fuller to help facilitate the "Returning Hearts Celebration." The Fullers will be taking 55 people on a first-come, first-serve basis. The cost is $385/person plus your own transportation. Check the Communication Tab if you'd like to know more about this incredible outreach project.
6th Annual Step Into Summer 5k
June 11 • 9:00 AM race start time • Kanawha State Forest • Whether you're a serious runner or you just want to make this a fun, family experience, this is a great sporting event to benefit Bible Center School. For complete details or to register, go to TriStateRacer.com and type Step Into Summer in the search bar.
Alpine Bible Camp (8- to 11-year-olds)
July 18-22 • It's fun and excitement again for the kids at Alpine Bible Camp! First, camp-goers travel through beautiful hills to arrive in Bradley, WV–the site of the camp. The week is then filled with amazing activities, such as zip-lining, blobbing, chapel services, problem-solving, exploring, and more! Applications are now being accepted for children between ages of 8 (by the first day of camp) and 11, and registration is on a first-come, first-serve basis. Applications are available on the church website or at the North Check-In Station.
Camp Donations
Every year we have some children who need financial assistance to go to camp. If you would like to help, please send your contribution to Bible Center Church and earmark it for Junior Camp.
Food Items Needed For Crossroads
Sign up on BC Central or contact Christy Corbin to donate specific food items for the UM Crossroads Dinner & Gospel Service. The dinner will be prepared on Thursday, April 28 from the food items collected here. All items must be donated by April 27. Volunteers are also needed to prepare and serve.
March/April Special Missions Project
Our gifts will be used to assist Kathleen McNally serving in Mexico with New Tribes Missions, and the Maitlands serving in Trinidad with Fundamental Baptist Missions. Gifts will be used toward various building repairs.