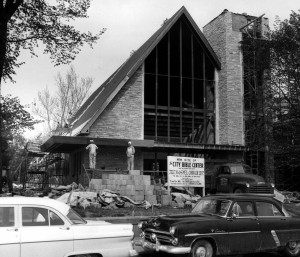 Bible Center Church is not our real name, sort of…
Many of us have nicknames. Although my full first name is Matthew, my childhood friends initially called me Matt. Eventually they preferred to simply call me by my last name, Friend. They also enjoyed adding a few suffixes like "ly" 🙂
Bible Center Church has been our public name for decades and will continue for decades to come. However, our legal name is "The City Bible Center Church of Charleston." That's what appears on our legal documents, usually followed by "doing business as Bible Center Church." As you see in the picture above, The City Bible Center Church appears on many of our early church signs.
Referring to our charter back in 1943, I've heard it described this way:
If you wanted to enjoy sports, someone might refer you to the city's athletic center.
If you wanted to get fit, someone might refer you to the city's fitness center.
If you wanted to learn the Bible, someone would invite you to The City Bible Center.
Why is this exciting?
It's another evidence of our founders' conviction to be a driving force for gospel words and good works. Both are fundamental to Jesus' great commission as he invites to be salt and light in our city.
This focus reminds me of the mission God gave his people while exiled for 70 years in Babylon:
This is what the Lord of Heaven's Armies, the God of Israel, says to all the captives he has exiled to Babylon from Jerusalem: "Build homes, and plan to stay. Plant gardens, and eat the food they produce. Marry and have children. Then find spouses for them so that you may have many grandchildren. Multiply! Do not dwindle away! And work for the peace and prosperity of the city where I sent you into exile. Pray to the Lord for it, for its welfare will determine your welfare." (Jeremiah 29:4-7 NLT)
May the city of Charleston become even more Bible-centered because of Bible Center Church.
For our city,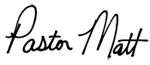 —
Posted on Encouragement: For the City. For the Church.