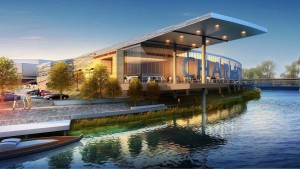 Whether you're interested in an upcoming Newsboys or Luke Bryan concert, or have attend a tractor pull, gun show or Garth Brooks concert in the last 30 years, the Civic Center has probably been part of your life.
This is old news to you Charlestonians, but it was recently new news for me upon moving back home. The Civic Center renovations are well underway! Today's walk past the Civic Center gave me another reason to be thankful for our city.
The huge CAT 315bl excavator has been busy at the corner of Clendenin Street and Civic Center Drive. Reaching as far as 39 feet into the air or 17 feet into the ground, it sits below the demolished walkway–as if to be smugly proud of it's accomplishments. Where the concrete steps once descended on Clendenin Street, twisted rebar now reminds us that demolition is necessary before construction can begin. The overflowing dumpster, wet gravel, and mangled chrome flashing chime in with agreement.
However, the upcoming renovations seem to be worth the wait. Check out the architectural renderings and a time-lapse construction video here. I was especially impressed with the walls designed to look like the carved mountains that line our interstates!
The concept for the renovated Civic Center to complement our local landscape reminds me of a similar philosophy that contributed to the design of Louisville's YUM Center (where the U of L Cardinals play). Its color and protrusion over the river give it a seamless fit with the nearby bridges that reach across the Ohio River and touch Indiana.
I do pray for this new, energy efficient conference and event complex to be a "game charger" for our region. Not only will it attract outside dollars and retain more of Charleston's talent, but it will be a nice place for my children, grandchildren, and great grandchildren to grow up.
I have a feeling Sarah and I will be buying many more of those cheap, overpriced flashing tiger circus lights through the years…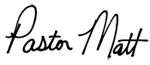 —
Posted on Encouragement: For the City. For the Church.