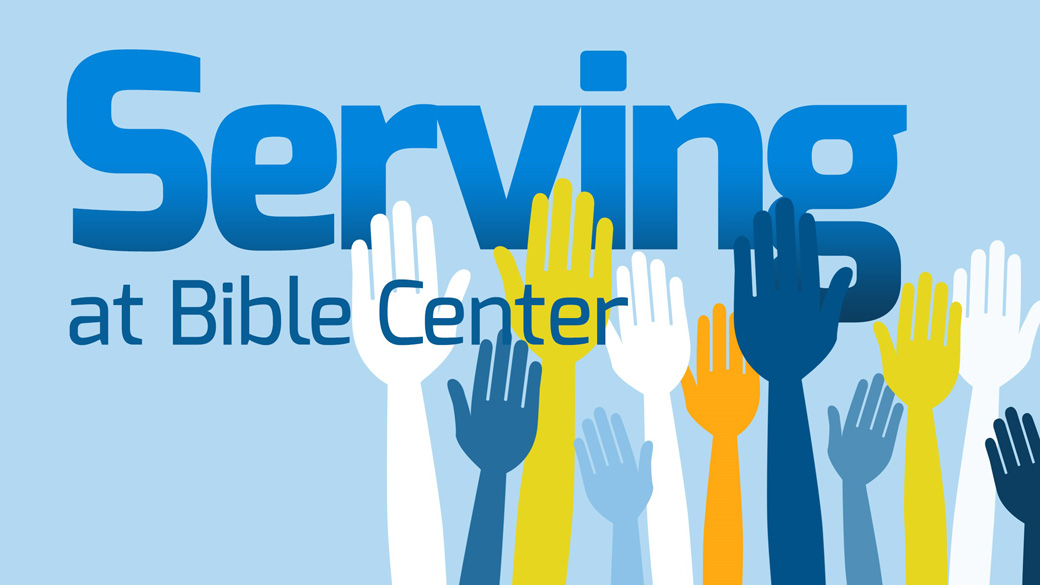 Exciting things are happening at Bible Center, and we couldn't do it without those who faithfully give of their time and talents to serve in various capacities!
Many of the opportunities can be done on rotation and throughout the week–not just on Sundays. There are opportunities for people of all ages, including children and teens!
If you sense that God wants you to serve in some capacity, or if would like to know more, you can view areas of service on our "Serving at Bible Center" page, and contact the appropriate staff members listed. We'd love to help you serve somewhere you will enjoy!