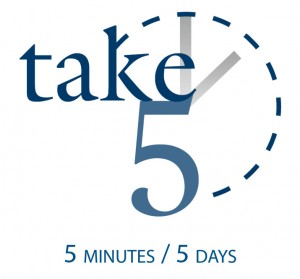 Robert Ballard • Pastor of Worship Ministries
Now that Spring has arrived, so have the many flowers and plants that make this season so spectacular. There is quite a bit of foliage in our yard, including various vines and branches. As I look at them, I can't help but think about how Christ is the true vine and we are His branches. Let's take a moment each day this week to look at the various aspects of the relationship between the vine and the branches. 
Monday: Jesus Is the True Vine
John 15:5
There are many different religions around the world that claim that their god is supreme. Yet, we as Christians, by faith, know that Jesus Christ is the one true God. In John 15:5, God describes Himself in this way: "I am the vine." Notice that He doesn't say that He is a vine, but rather, the vine. In the same manner, earlier in John 14:6, Jesus says this: "I am the way, and the truth, and the life." It is so easy–myself included–for our minds to become distracted and we begin to think that vines rooted in things, such as money, power, prestige, people and promotions, will bring us true happiness. We know that all of these types of vines can never replace the One True Vine–Jesus Christ.
For Today: Are you fully trusting in the One True Vine?
Tuesday: The Fruitful Branch
Galatians 5:22-23
One of our family's favorite summer treats is watermelon. This delicious melon is an example of one of the many fruits that grow on a vine. While studying this topic, I am reminded again of John 15:5 which says, "Whoever abides in Me and I in him, he it is that bears much fruit." Did you know that it takes a watermelon vine 2-3 months to produce ripe fruit? Likewise, in our own lives, fruit-bearing can take time. Faithfully and continually abide in Christ and He will produce the fruit. Scripture clearly lays out the Fruits of the Spirit that should be evident in the life of the Christian: "love, joy, peace, patience, kindness, goodness, faithfulness, gentleness and self-control." The branch cannot bear fruit by itself, unless it abides in the vine. The same goes for you and me!
For Today: What Fruits of the Spirit is God trying to cultivate in your life?
Wednesday: The Unfruitful Branch
John 15:6
Can you imagine what would happen to a watermelon vine if it were detached from the root of the vine? For a brief amount of time, it might look normal, but quickly you would see changes taking place. It would start to brown and wither. It might even start shriveling up or insects might begin to eat it. One big thing that we notice about a vine that has become detached from the root is that it no longer produces fruit. Once this happens, most gardeners will gather them and place them in the compost pile, or burn them because they are useless. Our passage this week talks about this very thing: "If anyone does not abide in Me he is thrown away like a branch and withers; and the branches are gathered, thrown into the fire, and burned."
For Today: Ask God to help you be a fruit-producing Christian!
Thursday: The Branch That Needs Pruning
John 15:2
Gardeners occasionally prune in order to make a vine fruitful again. Sometimes, during our Christian lives, we go through periods of time when we are tired and unfocused. We have been fruitful in the past, but it may seem that we are not as effective as we used it be. God will prune portions away from our lives in order to make us the sons and daughters He wants us to be. John 15:2 states that "Every branch in me that does not bear fruit he takes away, and every branch that does bear fruit he prunes, that it may bear more fruit." I know from personal experience that God may have us go through certain situations to prune us of our pride, bitterness, anger–or whatever it may be–so that we can once again be fruitful for His glory.
For Today: What areas of your life could God be trying to prune?
Friday: Apart From Him, We Are Nothing
Romans 7:18
John 15:5 ends with this statement: "for apart from Me you can do nothing." Wow! What a powerful statement! Jesus is telling a story describing Himself as "the true vine," His Father, "the Gardener" and you and I as "the branches." And then He says without Him we can do NOTHING! Paul says something similar in Romans 7:18, "Nothing good dwells in me, that is, in my flesh." We must stay close to Him. Even though it may be uncomfortable for a little while, our Heavenly Father will prune us, the branches, to be able to bear fruit now and even more fruit in the future. It is impossible for you and I to bear fruit on our own. It is in Christ, the master Gardener, from which our power comes. For apart from Him, we can do nothing!
For Today: Thank God that He can take a "nothing" and make it into a "something" for His glory!