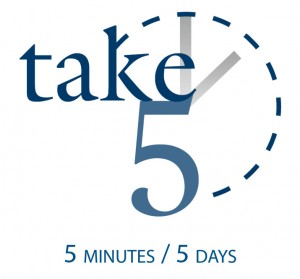 Bill Tanzey • Associate Pastor of Community Ministries
What Is Your Worth?
Monday: We Are of Great Worth Because He Created Us
Psalm 8:3-5
Millions measure their self-worth by how much they please or impress others. One's "worth" can be gauged by the number of "Friends" one might have on Facebook, the number of compliments received by others, or what other's perceptions might be. This is a dead end street. If your happiness and value is dependent on what others think, then you'll never have self-assurance.
The Psalmist establishes that our intrinsic value to God is the true measure of our self-worth. Here we find what God thinks of us. Unlike with people, we matter to God because of who we are, not because of what we do. Guess what: He places preeminent worth upon you!
For Today: Read Psalm 8:3-5 aloud and offer a prayer of thanks to God.
Tuesday: We Are of Great Worth Because It Is He Who Redeemed Us
1 Peter 1:18-19
In the Greek language, redeem means "to purchase out of the marketplace" or "to buy back." God considers you so extremely valuable, that even before Creation, He designed a plan of redemption that would deliver you from the condemnation of sin. It is resting in that fact that can give us true significance and worth in this crazy world.
Now, I don't know what kind of day or week you might be having. But it is invigorating to know the uplifting Truth that we have a heavenly Father that loves us that immensely! Ponder this fact from 1 Peter 1 the next time you are feeling less than significant: The absolutely perfect Lamb of God, Jesus, recognizes your worth so highly that He shed His blood for you. That super act of redeeming us from an eternity separated from God adds worth like nothing else.
For Today: Write the words from 1 Peter 1:18-19 and read them five times during the day.
Wednesday: We Are of Great Worth Because God Owns Us as His Special Possession
1 John 3:1
You belong to the King of Kings and Lord of Lords. That last sentence isn't just religious talk; it is fact. Christianity is different from all other world religions: We can personally call on our Abba Father at any time from any place and He hears us.
His children are His chosen people upon whom He bestows His favor. He places His infinite love on His own. John states, "Behold what manner of love the Father has bestowed on us, that we should be called children of God!" That's really who we are; we receive the benefits of being His offspring. That means we have been blessed as favored children from a loving Father.
For Today: Thank God for allowing you to access His throne at any moment.
Thursday: We Are of Great Worth Because We Are Indwelt By the Holy Spirit
1 John 4:13
To unbelievers, the notion of God dwelling in men and women sounds preposterous. Why would an all-powerful God reside within humans? How is that possible? Wouldn't that mean that their God gives believers life from His very own life?
Well, the fact is that He does just that: He pitches His tent within us! Since He indeed resides in us through His Holy Spirit, we should allow His love to have the run of the house. When He is at home in us, we're free from worry today and on Judgment Day–our standing in the world is identical to Christ's!
Your worth is so great to God that menacing fear can be banished and crippling insecurities can be vanquished! You are of great worth to Him!
For Today: Read 1 John 4 and ask God for the faith to give Him full run of your life.
Friday: We Are of Great Worth Because He Became One of Us
Philippians 2:5-8
The ultimate expression of your worth was expressed by Yeshua (Jesus) who, although totally God, humbled Himself, zipped-on human skin and became one of us. He had equal status as God, but didn't cling to those advantages. When the time was perfect, He set aside His privileges of deity, became human and took on the status of a slave! He left the splendor of His throne just for you!
Then, to just remind you of your worth to Him, Jesus lived a selfless, obedient life and died a selfless death in your place. The perfect Lamb of God loved you so much that He surrendered His status and was mercilessly crucified for your sins. How could we not humbly feel strengthened by that act? Together someday, we'll surround the throne and shout, "Worthy is the Lamb!"
For Today: Read Philippians 2:5-8 aloud three times. Thank God for what He did for you.