Pastor's Letter
Dear Friends,
Welcome to Bible Center! We're glad you've joined us today. If you're new here, I hope you'll join me for "Bible Center in 10″ down front after the service.
Do you remember where you were on September 11, 2001? Sarah and I had been married a little more than a year and we had just started our senior year of college. That Tuesday started like any other. We finished our paper route, grabbed a bagel, and rushed to school in our gold Geo Prism.
The Dean was holding an assembly, which was oddly interrupted when a messenger ascended the stage, handed him a piece of paper, and whispered in his ear. He stood speechless. Seconds seemed like minutes. His neck turned red while his face dissolved into white.
"There's sad news," he announced. "Terrorists have attacked several cities. Classes are canceled. Stay tuned for further announcements."
Sarah and I sat on the front steps trying to call loved ones. At the age of 21, I rifled through my wallet to make sure I had my Selective Service (draft) card.
What has come of our world in the last 15 years? It's a completely different place. God has shown us what it means to love more deeply, to listen more intently, to be more alert for danger, and to celebrate our communities–our places of belonging–with greater appreciation.
As we remember 9/11, let's ask God to make us a more unified community of believers.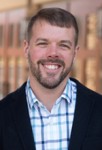 For the City,
Matt Friend • Senior Pastor
@PastorMattBCC
Next Sunday's Message:
"Serve"
1 Corinthians 12:1-26
Announcements
Got Questions?
If you're new, have questions, or need help, hosts and hostesses are available. Look for them standing under the ( ? ) sign at the Info Desk. They'll be happy to assist you!
Bible Center in 10
Today • After both services, Pastor Friend will take 10 minutes to share our church vision and mission, as well as paths for people to get involved. If you're new and interested in learning about Bible Center, please meet us at the front left section of the Worship Center (pulpit's right side).
GriefShare Group (Led By Sue Peros)
September 14 • 12-1 PM • Wednesdays (13 weeks) • Rm. 2104 • $15 workbook • GriefShare is a friendly, caring group of people who will walk alongside you through one of life's most difficult experiences. Register by marking the Communication Tab or contact Judy Mercer.
Seeing the Unseen
Saturday, September 17 • 6:30-8:30 PM • Rm. 3101 • Free • Are you a teacher, medical professional, hotel worker, or someone who works with the public? The government estimates that 300,000 children are sold into slavery in America alone. Join us to learn how to spot the signs of human trafficking. This one-time only class will be taught by Becky McDonald of W.A.R., International. If you have questions, email Tiffany Korth.
Women's Ministry Prayer Opportunities
Two new prayer groups are now available:
For moms of any age school children: Mondays, starting September 12 • 5:30-6:30 PM • Prayer Room • For more information, contact Megan Keffer.
For moms of high schoolers: Fridays, starting September 16 • 8:30-9:30 AM • Lisa Pack's home • For more information, contact Lisa.
Also, if you'd like to join the Women's Ministry email group to share prayer requests and receive event information, email to request to be added to the list.
Sparks Hike (K-2nd Grades)
Friday, September 23 • 6:30 PM • Sparkies and their families: Join us for the annual hike and bonfire. A flyer is online and information will be sent home with your Sparkie.
OWLS Brunch 'n Snack Pack Fill Up
Saturday, September 24 • 10 AM • Gathering Space • Free • Enjoy a light brunch, fellowship and a hymn sing led by Randy Peters. Afterwards, the OWLS will fill 600 lunch bags, which will be delivered to needy kids in Boone & Logan counties. RSVP by 5 PM on Sept. 20 by contacting Judy Mercer, or mark the Communication Tab.
Bible Center Bikers: Leaf Ride to Snowshoe
Saturday, October 1 • Meet at 8 AM, pull out at 8:15 AM • Church parking lot • Come enjoy the fun, the fellowship and the ride! All bikers are welcome! To RSVP, contact Kent Rymer. In case of rain, the event will be canceled.
BCS Almost Heaven XC 5k Trail Race
Saturday, October 1 • 10:30 AM • Bible Center Church lawn • To register, pick up a form at the Info Desk or the school office, or go to TriStateRacer.com. The entry fee is $20 if it is received before Sept. 25, otherwise, it is $30. Additional promotions are available. If you have any questions, contact Scott Whoolery.
Bible Center's 2017 Church Directory
Don't forget to make an appointmet for the church directory. Photo session dates are Sept. 13-17 and Oct. 4-15. Register at the Gathering Space, do it yourself at BibleCenterChurch.com/directory, or fill out a Communication Tab.
Walk Thru the Bible Mini-Conference
Saturday, October 8 • 9 AM-4 PM • Worship Center • Everyone's invited! Details to come.
Trip to Israel, the Holy Land
July 10-23, 2017 • Take a group tour to follow in Jesus' footsteps! Contact Pastor Tanzey, or check the box on the Communication Tab.