Pastor's Letter
Dear Friends,
Good morning, and welcome to Bible Center! We're glad you've joined us on this Labor Day weekend.
Have you ever considered it perplexing that one of our vacation days is called "Labor Day"? It seems inextricably linked to life's other paradoxes: Why do we park on driveways but drive on parkways? Why does night fall but never break, while day breaks but never falls? Why is it that when we transport something by car, it's called a shipment, but when we transport something by ship, it's called cargo?
Nevertheless, I do hope you can enjoy some time off this Labor Day weekend. These times of rest can help us approach a busy fall season with the energy we need. If you're an NFL enthusiast, hopefully your new big screen TV is mounted to the wall and ready to go. If you're a NASCAR fan, may your TV be blessed with surround sound! If you're a U.S. Open aficionado, may it be doubly blessed with the Tennis Channel! If Labor Day isn't a vacation day for you, or if you'll be chasing children around while others prop up their feet and enjoy their holiday, may DVR be your best friend!
This morning we'll see that rest is closely connected with worship. The writer of Hebrews says, "Let us therefore strive to enter that rest" (4:11).
If you're new here, please make yourself at home. I hope you'll stop by the Living Room to receive our small gift of appreciation.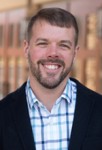 For the City,
Matt Friend • Senior Pastor
@PastorMattBCC
Next Sunday's Message:
"Belong"
John 17:1-26
Announcements
Welcome, Bible Center Guests!
If you're new to Bible Center, please come to the Living Room, two doors away from the Info Desk, after the service. We would love to meet you and answer any questions you may have!
Our Daily Bread
The latest copies are now in the Gathering Space.
Men's Fellowship Breakfast
Tuesday, September 6 • 7:30 AM • Shoney's • Dutch treat • All men of the church are invited!
Bowling & Pizza (3rd-5th Grades)
Friday, September 9 • 6:30-8:30 PM • Galaxy Lanes in Kanawha City • $10/child • Make plans to attend another fun night for any boy or girl! We will bowl as many games as we can get in. Contact Pastor Thompson at if you have any questions.
Bible Center in 10
Sunday, September 11 • After both services, Pastor Friend will take 10 minutes to share our church vision and mission, as well as paths for people to get involved. If you're new and interested in learning about Bible Center, please meet us at the front left section of the Worship Center (the pulpit's right side).
GriefShare Group
Wednesdays • 12-1 PM • September 14 (13 weeks) • Southridge Room 2104 • $15 workbook • Led by Sue Peros • GriefShare is a friendly, caring group of people who will walk alongside you through one of life's most difficult experiences. Please register by using the Communication Tab or contact Judy Mercer.
Seeing the Unseen
Saturday, September 17 • 6:30 PM • BCC • The U.S. government estimates 300,000 American children are at risk of being sold into bondage. These at-risk children play in your neighborhood, sit in your classroom, shop at your store, visit your office, stay at your hotel—the list goes on. Are you a teacher, bus driver, health care professional, or a social worker? How about a plumber, gas station operator, or a hotel manager? Are you passionate about promoting justice and speaking up for those who have no voice? Join us for this trafficking awareness workshop put on by Becky McDonald of WAR, Int'l & sponsored by Family Ministries. Visit BibleCenterChurch.com/unseen.
Sparks Hike (K-2nd Grades)
Friday, September 23 • 6:30-9 PM • Sparkies and their families… Join us for the annual hike and bonfire. A flyer is online and information will be sent home with your Sparkie.
Bible Center Church Directory
Don't think you've missed being photographed for the directory… September and October sign ups are under way! A host or hostess will be at the Info Desk kiosk to schedule appointments, or you may fill out a Communication Tab. Session dates are September 6-17 and October 4-15. Or register yourself at BibleCenterChurch.com/directory. Volunteers are also needed to help check in the registrants.
BCS Almost Heaven XC 5k Trail Race
Saturday, October 1 • 10:30 AM • Bible Center Church lawn • Pick up a form at the school office or the church's Info Desk to register, or go online to TriStateRacer.com. The entry fee is $20 if it is received before September 25, otherwise, it is $30 up to and on the day of the race. Additional promotions are available. Full details are on forms and table signs. If you have any questions, contact Scott Whoolery.
Save the Date: Walk Thru the Bible Conference
Saturday, October 8 • 9 AM-4 PM • Worship Center • Everyone's invited! Details to come.
Save the Date: Trip to Israel, the Holy Land
July 10-23, 2017 • Take a group tour to follow in Jesus' footsteps! Contact Pastor Bill Tanzey, or check the box on the Communication Tab.