Pastor's Letter
Dear Friends,
Welcome to Bible Center! If you're new here, you've chosen a great Sunday to join us.
First, today is Child Dedication Sunday. For the third time this year, we've set aside some time in the service to pray for our little ones. You'll notice three aspects to today's dedication: parents dedicate their children to God, parents devote themselves to God, and we, the church family, commit to support these parents. (If any of the parents on the stage look especially tired today, feel free to offer them a special word of encouragement or take them to lunch. You may become their hero!)
Furthermore, this morning marks the launch of our Christmas sermon series: Extraordinary. Let's journey back in time and look at ordinary guys like Zechariah, who experienced an extraordinary blessing. Next Sunday we'll get to know Elizabeth, an ordinary mom with extraordinary faith. On December 18th we'll survey the life of a forgotten Christmas character, Anna, an ordinary widow who showed extraordinary sacrifice. Finally, at all Christmas services, we'll gaze upon Jesus, the ordinary baby in the manger who was (and is) our extraordinary God!
Many perceive Christmas as an enchanted season, but it's helpful for us to remember it had ordinary beginnings. Come join us for this 4-week series as we walk through the Gospel of Luke (chapters 1 & 2), and see how Christmas relates to everyday life in extraordinary ways!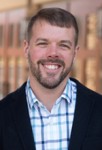 For the City,
Matt Friend • Senior Pastor
@PastorMattBCC
Next Sunday's Message:
Elizabeth: Ordinary Mom. Extraordinary Faith
Luke 1
Announcements
Keep Up With the Latest Church News
If you would like to get church news or last-minute updates, go to BibleCenterChurch.com and enter your email address at the bottom of the page.
Are you looking for a quick way to message or connect with us? Download the Bible Center app to send a message, submit a prayer request, or let us know you visited. Once you open the app, just tap "Connect." We'd love to hear from you!
Christmas Service Nursery Volunteers
Bible Center will have birth to 2-year-old nurseries at the 4 PM Saturday service and the 10 AM Sunday service. If you are willing to volunteer during either service, email Michelle Thompson. Families or groups who would like to serve together are also welcome.
Men's Fellowship Breakfast
Tuesday, December 6 • 7:30 AM • Shoney's  • Dutch treat • All men of the church are invited!
OWLS Christmas Brunch & Baskets
Saturday, December 10 • 9:30 AM • Calling all OWLS! We will be having a brunch with music and assembling baskets to our friends with special needs. Items and monetary donations are also being accepted for baskets. To view the list of needed items, reserve a seat for the brunch, or volunteer for basket delivery, contact Judy Mercer or go to BibleCenterChurch.com/register. Today is the last day to donate items that go in the gift baskets.
Baptismal Class
Monday, December 12 • 6:30 PM • Rm. 2104 • If you are interested in being baptized, we ask that you attend our Baptismal class. Please come prepared with your salvation testimony written out and bring a current photo or be prepared to have one taken. The next Baptism service will be on Sunday, January 8, 2017.
Family Skating Party
Friday, December 16 • 5:45-7:45 PM • So. Chas. Memorial Ice Arena (near Target) • $6 • You're invited! This is not a church only event–the rink will be open to the public.
Volunteers Needed for the Union Mission Gospel Service & Christmas Food Distribution
Saturday, December 17 • If you are interested in serving at the Christmas Food Distribution, contact Sheri Skidmore .
Christmas Eve & Christmas Day Services
Join us for a beautiful Christmas Eve or Christmas Day service! There will be music, a children's story, a brief devotional from the current sermon series, and communion. Each of the one hour services will end with all of us singing Silent Night while holding a candle representing Jesus, the Light of the World. All three services are identical and, therefore, feel free to choose just one. The 4 PM Christmas Eve service and the Christmas Day service will offer childcare from birth to 2 years old.
Did You Miss Getting Your Picture Taken?
If you missed scheduling a session for the 2017 Photo Directory and would still like to participate,  there's still a way! You may either submit a horizontal photograph along with your name and contact information, or your information without a photo. Your info should include: name(s) with children listed from older to younger regardless of how they're positioned in the picture; an address; and either 2 phone numbers or 1 phone number and 1 email address. For submissions or questions, contact Roslyn Dy.
Children's Ministry Special Needs "Buddy"
The Children's Ministry has opportunities for adults to be one-on-one companions during our services to children with special needs. A caring heart, a love for our Lord, and a willingness to complete a background check are all you need! Email Michelle Thompson.