Pastor's Letter
Dear Friends,
Welcome to Bible Center! On behalf of our pastors and staff, we're happy to have you here.
Unfortunately, the holidays are over. Unless you're the house that keeps Christmas lights hanging until Independence Day, the last of your Christmas decorations are probably neatly tucked in their boxes. Your punch bowl sits squeaky clean in your cupboard, waiting patiently to be unearthed next Christmas. The cookie tins are depleted, the fudge is gone, and Mariah Carey's lip sync blunder has been etched into the history books beside Dick Clark.
So, now what?
That's where our January sermon series comes in: New Year. New You. You've probably seen the invite cards, the Facebook advertisement, or the digital billboard above the India Center (across the highway from Chick-fil-A).
Each Sunday we are journeying verse by verse through Psalm 139 to answer questions like, "What does God think of me? How can I know God is with me throughout the week? Why did God make me just like I am–warts and all? How can I positively and progressively change to be more like Jesus in 2017?"
Let me encourage you to read through Psalm 139 multiple times this month. It makes a great prayer to read aloud before bed, at a family meal, on a hike in Kanawha State Forest, or to yourself in the mirror. May God use today's worship service to remind you that he is with you, wherever you are!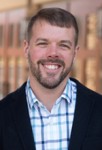 For the City,
Matt Friend • Senior Pastor
@PastorMattBCC
Next Sunday's Message:
God Made Me
Psalm 139:13-19
Announcements
Got Questions?
If you're new, have questions, or need help, hosts and hostesses are available. Look for them standing under the (?) sign at the Info Desk. They'll be happy to assist you!
Contribution Envelopes
Personalized, numbered contribution envelopes for 2017 have been delayed and will not arrive until mid-February. In the meantime, non-personalized envelopes are available at the table behind the fireplace for your use. The envelopes in the chair backs can be used as well. We regret the delay and are grateful for those who worship through giving. If you have any questions regarding church contributions, email Mike Adkins.
Bible Center Counseling
For over 20 years Bible Center has offered Christian Counseling services to those among us who are going through brokenness in life. Our Christian Counseling Office ministers to hurting adults, couples, and children daily. The Counseling Ministry staff are professionally licensed individuals who embrace a Christian world view. All services are confidential and trustworthy. If you have questions, simply call the church and ask to be connected to the Counseling Office, or email Pastor Bill Tanzey.
Winter Swim Party (3rd-5th Grades)
Friday, January 13 • 9-11 PM • South Charleston Community Center • $5/person or $10/ family • Family & friends are invited! Younger siblings must have parental supervision. Pay at the door.
ManUP! Ministries New Book Study
Looking for a great study and fellowship? Pick out a venue and join us! Man UP! Ministries will be starting a new book, I Am Not, But I Know I AM by Louie Giglio, on the week of Jan. 16. The cost of the book is $10 and they are now available at the Counseling Office (room # 2109). If you are currently not in a Man UP! group, but would like to be in one, email Pastor Bill Tanzey or Sheri Skidmore. More information is available on BibleCenterChurch.com/men.
Membership Weekend
Friday, February 3rd (6:30-8:30 PM), and Saturday February 4th (8:30 AM-1:00 PM) • Being a member is your way of saying, "I'm all in. You can count on me." It's also the best way to tell Bible Center's leaders, "Please remember me in your prayers, your counsel, your teaching, your accountability, and your godly example." We want membership to be a meaningful commitment to you from our pastors and church family, as you'll want your membership to be a meaningful commitment to us.
Join Pastor Matt, with other Pastors & Staff, for our very first Membership Weekend. It's a 2-part commitment: Feb. 3rd and 4th. This weekend is the new way to be a member. Joining the church is not required at the end of the weekend, nor will awkward pressure be placed on you; therefore, feel free to attend the classes even, if it's just to get to know more about us. However, if you decide to join our membership in the future, you'll already have the classes knocked out!
Since breakfast and lunch are provided on Saturday, and free childcare is available both days, please register for this event at BibleCenterChurch.com/membership.
CCRA Basketball
Schedules for our K-12th grade teams are now available. Go to ccrawv.org.
OWLS Chili & Game Night (Adults ages 55+)
Friday, January 27 • 5-8 PM • At the RIM (Bible Center School) • Details to come • Are you Older, Wiser, Livelier? Then join us for food, fun, and fellowship! If you are interested in attending an OWLS event or receiving the OWLS newsletter, contact Pastor Chad Cowan or Judy Mercer.
The Bible Center App
Are you looking for a quick way to message or connect with us? Use the Bible Center app to look up or register for an event, submit a prayer request, or let us know you visited. Download the app from your usual app store or go to BibleCenterChurch.com/app.