Pastor's Letter
Dear Friends,
Welcome to Bible Center! It's our joy to host the annual Bible Center School Emphasis Sunday.
Why am I thrilled with BCS? The fine young men and women on the platform today showcase the answer. They owe their success to: God's grace, faithful parents and grandparents, an army of teachers, and our second-year Principal, Josh Bacchus, who is gaining a reputation in Charleston for the best thing since sliced bread.
Parents frequently ask me, "How will BCS prepare my child for high school?" With a daughter finishing her 8th grade year at BCS (and having just registered for George Washington High School), that question is especially relevant for Sarah and me.
I confidently respond in the following way… BCS prepares your student for high school with a firm foundation in: Christian character, academics, leadership development, and lifelong learning habits. This begins in our preschool and carries through our Transitional Kindergarten program and into our elementary and middle schools.
Thankfully, a Christian worldview permeates everything we teach. Knowledge is built on virtue, and virtue is anchored to faith (2 Peter 1:5). This spurs our teachers to crush the national averages and to equip students to intelligently honor Jesus in any profession. Thankfully, our goals are reached with the help of community leaders and with the addition of Google Chromebooks for all 5th graders and (coming soon) middle schoolers.
Please pray with me for all of our children, whether they be educated at home, at BCS, or in one of our many good public schools.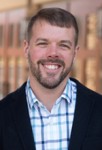 For the City,
Matt Friend • Senior Pastor
@PastorMattBCC
Next Sunday's Message:
Marinate in Grace
Romans 16:20b
Announcements
Got Questions?
If you're new, have questions, or need help with registration, hosts and hostesses are available. Look for them standing under the (?) sign at the Info Desk. They'll be happy to assist you!
Keep Up With the Latest
If you would like to get weekly news updates and be notified of last-minute schedule changes, or if you have questions about your user account on BC Central, contact Jessica VonCrist.
Food Items Needed For Crossroads
Sign up on BC Central or contact Sheri Skidmore to donate items for the UM Crossroads Dinner & Gospel Service. The dinner will be prepared on Thursday, Feb. 23, solely from the food collected here. All items must be received by the end of Feb. 22. Volunteers are also needed to prepare and to serve.
Girlfriends Get 2gether: Popcorn & PJs
Friday, February 24 • 7 PM • Worship Center • Free • Wear something cozy and enjoy watching War Room with friends. Even though there is no charge for this event, registration is still required. Today is the last day to register.
Insomnia (Fusion & Element)
Friday, February 24 • 8 PM-6 AM (Sat.) • Meet at the RIM • $40 • You'll definitely want to be a part of this Student Ministry annual extravaganza! New and exciting activities have been added this year. The cost includes food, drinks, and entry to all events. Today is the last day to register.
Entertainment Books Are $10 Off
Help support Bible Center School and save money too–buy a Charleston Entertainment Book. With this coupon book, you can get hundreds of discounts to local restaurants and other businesses now until Dec. 31. Books are now $15 at the Info Desk. Get one before they are all gone!
The Bible Center App
Use the Bible Center app to look up or register for an event, submit a prayer request, or let us know you visited. Download it from your usual app store or go to BibleCenterChurch.com/app.
Fitness With Friends (For Women)
Every Tues. & Thur. • February 28 – April 6 • 6-7 PM • Bible Center School RAM Center • Get fit for spring! This ladies' exercise class is led by Poozie Null and costs $20. Register online or on the app.
Walkers and Runners Are Welcome!
When the entrance gates are unlocked, the church parking lot is open to anyone who'd like to walk, run or walk their dog. The lot's perimeter is exactly 0.5 mi. long.
3rd-5th Grade Basketball Coaches
Please collect all uniforms, equipment, etc., and return them to Pastor Richard when your season is over.
Get Ready For Spring Training!
If you're interested in playing softball, Bible Center is now enrolling new players for the men's and women's teams. Last season's players are automatically enrolled. Signup sheets are at the Info Desk. Games are played at Watt Powell. The cost is $45 for men and $40 for women, and payment will be given to the coach once teams are formed. If you have any questions, please email Dick Riffe, or call (304) 346-0431.
Sparkie Sport Night (K-2nd Gr.)
Friday, March 24 • 5-7 PM • Quantum Sports (58th St. in Kanawha City) • $5 • Mark your calendar for a great night of fun. A permission slip went home with your Sparkie, so be sure to look for it.
Save-the-Date: OWLS Lunch 'n Snack Pack Fill-up
Saturday, March 25 • 10 AM-2 PM • The RIM • The OWLS will be filling several hundred lunch bags again to needy children in the southern counties. Details to come.
Our Next Belong: Membership Weekend
Friday night, April 28 & Saturday morning, April 29 • Registration is required and childcare for children 5th grade and under is provided.