Pastor's Letter
Dear Friends,
Welcome to Bible Center! Thank you for being with us today.
God's church is beautiful. Jesus makes a big deal about how much He loves His church. In Weight of Glory, C. S. Lewis recognized, "To be loved by God, to be delighted in as an artist delights in His work or a Father in a Son… It seems impossible, a weight or burden of glory which our thoughts can hardly sustain. But so it is."
However, church-life poses certain hazards, since it involves vulnerable relationships with broken people. (That's all of us.) Perhaps you grew up in an ultra-religious or legalistic environment? Rules and discipline are healthy, but perhaps you saw them taken to an unhealthy extreme.
The term "spiritual abuse" refers to psychological harm inflicted on a body using the teachings of their religion. While it is most often directed at children and emotionally vulnerable adults, we can all be negatively affected by the spirit of  elitism, a misuse of power, or religious manipulation.
Thankfully, Jesus gives us a word of hope! He confronted spiritual bullying every where He traveled, and the Gospels are packed with examples of how He protected His followers from it. In John 8:32, Jesus declared, You will know the truth, and the truth will set you free!
Please know that your pastors are praying for you as we journey through this 4-week series, Ouch! Healing from Hard Religion. We're praying for your freedom, your joy, and your renewed relationship with your Heavenly Father.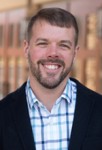 For the City,
Matt Friend • Senior Pastor
@PastorMattBCC
Next Sunday's Message:
Just Put the Ball in the Hoop
Romans 16:19
Announcements
Got Questions?
If you're new, have questions, or need help, hosts and hostesses are available. Look for them standing under the (?) sign at the Info Desk. They'll be happy to assist you!
Pre-Order When God Sings
If you'd like to reserve a copy of Pastor Bill's book, When God Sings ($11.99), stop by the Info Desk and fill out the order form. Payment is not required until the book arrives (approx. Feb. 14).
GG2G: Girls That Rock!
Ladies, we have an opportunity to share the love of Jesus in our local hospitals by rocking newborn babies! If you feel led to minister to these little ones, please email Cindy Mulanax.
Become a School Volunteer
Are you retired and looking for a way to impact children? Bible Center School is looking for volunteers to help students in different ways such as reading, math, mentoring, etc. Set up a schedule that is convenient for you and work with the grade levels with which you're comfortable. Email Principal Josh Bacchus for more information.
Men's Fellowship Breakfast
Tuesday, February 7 • 7:30 AM • Shoney's • Dutch treat • All men of the church are invited!
It's a 70th Anniversary Celebration!
Saturday, February 11 • 1:30-3 PM • The Bible Center family is invited to the Platinum Jubilee of Jim & June Bupp. The celebration will be held in the Gathering Space. No gifts, please.
New Member Applicants
The Board of Elders is pleased to present Courtney Mullett to the church family for membership. Active members are invited to provide feedback to the Elders by the end of Feb. 15. The Elders will then vote during their next meeting.
Baptismal Class
Monday, February 20 • 6:30 PM • Room 2104 • If you are interested in being baptized, we ask that you attend our Baptismal class. Please come prepared with your salvation testimony written out, and bring a current photo or be prepared to have one taken. Contact Pastor Richard Thompson if you have any questions. Our next baptism service will be Sunday, Mar. 12.
Keep Up With the Latest Church News
If you would like to get weekly updates, go to our website, BibleCenterChurch.com, and enter your email address at the bottom of the page; or write your information on the Communication Tab and place it in the offering basket.
Food Items Needed For Crossroads
Sign up on BC Central or contact Sheri Skidmore to donate items for the Union Mission Crossroads Dinner & Gospel Service. The dinner will be prepared on Thursday, Feb. 23, solely from the food collected here. All items must be received by the end of Feb. 22. Volunteers are also needed to prepare and to serve.
Serving Opportunity for Fusion Students
Our high school teens will begin serving in our church every 4th and 5th Sunday of the month during the 10:45 AM service. We'd love to get your student plugged in. If you have any questions, email Pastor Matt Garrison.
Insomnia (Fusion & Element)
Friday, February 24 • 8 PM-6 AM (Sat.) • Meet at the RIM • $40 • You'll definitely want to be a part of this Student Ministry annual extravaganza! New and exciting activities have been added this year. The last day to register is Feb. 19. The cost includes food, drinks, and entry to all events. Space is limited.
3rd-5th Grade Basketball Coaches
Please collect all uniforms, equipment, etc. and return them to Pastor Richard when your season is over.
Save the Date: Our Next Family Vision Night
Sunday, March 5 • 6-7:15 PM • Pastor Matt will take this night to explain the move to one worship format and to answer any questions. You can also go to BibleCenterChurch.com/worship to view a video and document regarding it.
Our Next Belong: Membership Weekend
Friday night, April 28 & Saturday morning, April 29 • Registration (now open) is required and childcare for children 5th grade and under is provided.
The Bible Center App
Use the Bible Center app to look up or register for an event, submit a prayer request, or let us know you visited. Download it from your usual app store or go to BibleCenterChurch.com/app.