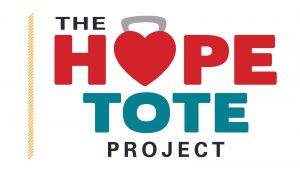 The first night a child is moved into a new foster home is very traumatic. Often, the child arrives with little or no belongings, and the foster parents have very little time to prepare for the arrival.
Girlfriends Give 2gether is teaming up with the Children's Home Society of West Virginia on the Hope Tote Project to provide comfort in this crucial time.
How to Help
To participate, please provide the following new items:
Backpack or tote bag
Pair of pajamas
Stuffed animal for young children OR blanket for older children
Book
Night light
Toothbrush and toothpaste
Toothbrush cover
Note to the child saying you are praying for them (leave unsealed)
Note for the foster parents saying you are praying for them (leave unsealed)
We will do our initial collection of the Hope Totes in the Gathering Space on March 19 and 26.
Be a part of sharing Jesus' love to hurting kids by providing them something of their very own and by praying for them. Girlfriends Give 2gether will continue this partnership with Children's Home Society of WV even after our initial collection. Hope Totes needs will be posted on the Bible Center Women Facebook page.
You may also donate to the Project by designating your monetary gift to the GG2G Hope Tote.
Pure and genuine religion in the sight of God the Father means caring for orphans and widows in their distress and refusing to let the world corrupt you.  -James 1:27 (NLT)