Pastor's Letter
Dear Friends,
Welcome to Bible Center! I'm thrilled to have you here!
Today is baptism Sunday. It will be a joy to baptize five adults and two children in the two worship services.
What is baptism and why do churches do it? The practice is thousands of years old, but Jesus urged the first century church to practice it often. In one of His last sermons, Jesus said, Go and make disciples of all nations, baptizing them in the name of the Father and of the Son and of the Holy Spirit (Matt. 28:19). The New Testament gives thousands of examples of people following Jesus and being baptized soon thereafter.
Baptism is a beautiful picture of eternal truth. Just as Jesus died, was buried, and rose again–the one being baptized goes under the water and rises again.
What does this day mean for the seven being baptized today? They have decided to become followers of Jesus sometime in the past. They realize that baptism doesn't save them or earn them favor with God, but they are obeying Jesus' command to go public with their faith!
Will you help me baptize them? Although we all can't fit into the baptistery, we can still participate. Just before each is baptized, I'll ask everyone to say with raised hands, "We baptize you in the name of the Father, the Son, and the Holy Spirit." After each baptism, feel free to clap and cheer as we join the celebration in heaven!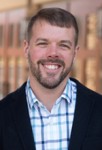 For the City,
Matt Friend • Senior Pastor
@PastorMattBCC
Next Sunday's Message:
God Always Tells the Truth
1 Timothy 1:1-20
Announcements
Got Questions?
If you're new, have questions, or need help, hosts and hostesses are available. Look for them standing under the (?) sign at the Info Desk. They'll be happy to assist you!
Keep Up with the Latest
If you would like to get weekly news updates and be notified of last-minute schedule changes, or if you have questions about your BC Central account contact Jessica VonCrist.
Nominations
Members of the congregation are invited to submit names for consideration for the positions of Deacons and Elders for the new fiscal year starting July 1, 2017. To nominate someone, email Jane Jackson, use the Communication Tab, or use the form on the app. The nominating committee is in the process of determining the nominees for next year.
Teaching Position Open at BCS
Bible Center School has an opening for a Computer teacher. This position is for 3 days per week. Interested parties should contact Principal Josh Bacchus or call the school office at (304) 941-1704.
Get Ready for Spring Training!
If you're interested in playing softball, Bible Center is now enrolling new players for men's and women's teams. Last season's players are automatically enrolled. Sign up sheets are at the Info Desk, and you may also sign up through the app. If you have any questions, email Dick Riffe, or call (304) 346-0431.
Tuesday Morning Ladies' Bible Study
March 21-May 2 • 9:30-11:00 AM • Rm. 2104 • What Love Is by Kelly Minter • The letters of 1, 2 & 3 John define love in the person of Jesus and call us to love like He loved. Led by Lisa Pack, join us in discovering what love truly is.
Our Daily Bread Devotionals
The new copy of Our Daily Bread is now out.
Easter Service Times
Our Sunday service times will continue as normal (9 AM & 10:45 AM) for the immediate future; however, on Easter Sunday (April 16) we are pleased to announce an additional service at 7:30 AM in the Worship Center, identical to the others.
Sparkie Sport Night (K-2nd Grade)
Friday, March 24 • 5-7 PM • Quantum Sports (58th St. in Kanawha City) • $5 • Mark your calendars for a great night of fun. Details are on the church website and a permission slip went home with your Sparkie.
OWLS Lunch 'n Snack Pack Fill Up
Saturday, March 25 • 10 AM-2 PM • RIM • Free pizza lunch • Registration is required. Contact Judy Mercer for questions.
Spotlight Night (3rd-5th Grade)
Friday, March 31 • Any 3rd -5th grader is invited to attend our Spotlight Night here at church. The event costs $5 each and includes the food, fun, and crazy rounds of Hide-N-Seek in our wooded North area. Don't forget to bring your flashlight! A flyer is available on our website and one was sent home with your child.
Alpine Bible Camp (8-11 years old)
If you couldn't make the meeting concerning some changes to Alpine Bible Camp, please contact Pastor Thompson or call the church number above. Applications are available online or at North and South Check-In Stations. Camp this year will be Jul. 17-21. The deadline for registration is Apr. 23 and space is limited.
Save the Date: Hymn Sing
The Hymn Sing that was postponed due to bad weather has been rescheduled to May 21 at 6 PM. Please join us in another night of worship!
Pastor Matt's Books
If you'd like to see a list of all the books Pastor Matt has recommended in his sermons, go to BibleCenterChurch.com/books.