Pastor's Letter
Dear Friends,
Welcome to Bible Center! We're glad you're here! Whether you are a local guest, traveling visitor, or regular attender, we've prayed all week for these Easter services to inspire your faith. Please help yourself to coffee and donuts in front of the fireplace and make yourself at home.
For two millennia, Jesus' resurrection has given us hope. It's far more than proof that God performs miracles or that the Bible is true. It is more than Christians celebrating the presence of Jesus in everyday life. (That's another holiday, Pentecost.) It is much, much more than the assurance of heaven after death. God has something far greater in mind than snatching people away from earth to heaven. He's infinitely more excited about bringing heaven down to earth at some point in the future. This is why Jesus prayed, "Thy kingdom come, on earth as in heaven."
What we believe about life after death directly affects what we believe about life before death. When the Bible talks about Easter, it always motivates us to keep working hard and to suffer with dignity, knowing that nothing done for the Lord will ever go to waste.
Thankfully, Jesus' resurrection was a signpost of hope for us. We can be signposts of hope when we love our neighbor, help the hurting, make peace with an enemy, heal a family, resist temptation, suffer without complaining, worship God at church on Sunday or through hard work on Monday.
May you leave today more HopeFULL than ever!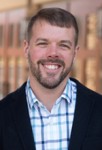 For the City,
Matt Friend • Senior Pastor
@PastorMattBCC
Next Sunday's Message:
Jesus Hears My Prayers
Acts 1:1-14
Announcements
Got Questions?
If you're new or have questions, hosts and hostesses are available. Look for them standing under the (?) sign at the Info Desk. They'll be happy to assist you!
Come By… 9-to-5!
We want you to view the church campus as a regular part of your life, so come by! The Bible Center building is open weekdays, 9 AM-5 PM. You'll find open doors and smiling faces.
Relax in the Gathering Space, use the Prayer Room, or enjoy the new Library.
Bike, walk, or jog through the outdoor areas God has provided us.
Join us for Bible Center in 10
Today and next Sunday • Immediately after each service, Pastor Matt will take 10 minutes to share our church's vision and ways for people to get connected. If you're interested in learning about Bible Center, please meet us at the front left section of the Worship Center. Everyone's invited!
Baptism Class
Tomorrow • 6:30 PM • Rm. 2104 • Are you interested in being baptized or have questions about what baptism means? Contact Pastor Richard or any other pastor–we'd love to speak with you! If you plan on attending the Baptism Class, please come prepared with your salvation testimony written out and bring a photo or be prepared to have one taken. The next baptism service will be Sunday, May 14.
ManUP! Ministries: New Book Study
ManUP! will start a new book study the week of April 17. The new book, When God Sings: The Breathtaking Truth of God Singing Over His Own by Dr. Bill Tanzey, is available for purchase. If you would like to know more about Bible Center's ManUP! groups or would like to purchase a copy of the book, please call or email Sheri Skidmore.
Counseling at Bible Center
Bible Center is blessed to offer in-house Christian Counseling services. Adults, children, and couples will receive guidance from certified and licensed professionals. Everyone is assisted in a confidential and safe environment. For more information or for an appointment, call (304) 346-0431 and ask for the Counseling Department. You may also email Sheri Skidmore.
Follow Along While the Word is Being Read
If you'd like a Bible to follow readings, they are at the back of the Worship Center on either side.
Help Yourself!
Coffee, tea, and donuts are available in the Gathering Space for everyone free of charge! Thank you for worshiping with us today!
Urgent Need: Dentist for Medical Missions
We are looking for dentists to join the Togo GO Team September 6-16, 2017. Complete information is on BibleCenterChurch.com/goteams. For questions, call or email Tiffany Korth.
Food Items Needed For Crossroads
If you would like to donate food items to the Union Mission Crossroads Dinner & Gospel Service, sign up on BC Central or contact Sheri Skidmore. The meal will be prepared on Thursday, April 27, and all items must be received by the end of the day on the 26th. Volunteers are also needed to prepare and to serve the food.
Bike Ride to Columbus, Ohio
Saturday, April 29 • Meet at 7:30 AM, kickstands go up at 8 AM • South Charleston Rec Center • The Bible Center Bikers will be making a day trip to Iron Pony Motorsports and Easton Town Center. For more information, fill out a Communication Tab.
Girlfriends Get 2gether: Afternoon Vintage Tea
Saturday, May 6 • 2-4 PM • $15 • Enjoy delicacies under the trees, learn how to restore and incorporate vintage pieces into your home decor, and celebrate how God Makes All Things New. Reservations can be made on the app and website. You may also fill out a Communication Tab. The registration deadline is Sunday, April 30.
Keep Up With the Latest
If you'd like to get our newsletter containing weekly church news, go to BibleCenterChurch.com and enter your email at the bottom of the page, or check the box on the front of the Communication Tab.
The Bible Center App
Use the app to look up or register for an event, submit a prayer request, or read the Bible! Download it for free from your usual app store or go to BibleCenterChurch.com/app.