Pastor's Letter
Dear Friends,
Welcome to Bible Center! We're glad you're here and hope you'll make yourself at home.
Our pastors and staff are still ecstatic about last week's Easter services. Several people informed us that they prayed to receive Christ, and we had one of the highest attendances in Bible Center history! (For the two of you who enjoyed statistics class in high school or college… our parking lot was filled with the third highest number of cars ever.) May the truth of Jesus' resurrection, and the hopeful promise of our own futures, encourage you long after Easter!
It's our special joy to have Dr. Michael and Cheryl Gayle with us today. They are our global partners in Togo, West Africa. Michael serves as a family physician at Hopital Baptiste Biblique, and Cheryl (an RN) leads various ministries to women and oversees their guest house ministry. They enjoy the company of their three grown children, two sons-in-law, and five grandchildren.
Today, Michael will share an inspiring story at the end of my sermon. They've learned that Jesus cares about their burdens and wants to hear their prayers.
While you wait for today's service to begin, feel free to check out their photo albums at gayle.abwe.org. Whether or not your job is connected to the health care industry in any way, may God help you see yourself (and your career) as being just as important to His Kingdom in Charleston as the Gayles are in Togo!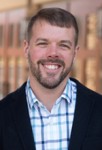 For the City,
Matt Friend • Senior Pastor
@PastorMattBCC
Next Sunday's Message:
I Can Have it All
Acts 26:1-32
Announcements
Join Us for Bible Center in 10
Today • Immediately after both services, Pastor Matt will take 10 minutes to share our church's vision and ways for people to get connected. If you're interested in learning about Bible Center, please meet us at the front left section of the Worship Center. Everyone's invited!
Alpine Bible Camp (8 yrs. old-5th Grade)
Today is the deadline for any child who wants to attend camp July 17-21. The registration form and $50 fee may be given to Pastor Richard, Michelle Thompson, or Pam Howie. Children who register after today will be placed on a waiting list at Alpine and are not guaranteed a spot.
Service Opportunity This Week
To accommodate three large events this week, our indefatigable maintenance staff will be moving chairs and tables in and out of the Worship Center several times. They–plus any brave volunteers–will move a total of 3,500 chairs at 19 lbs. each… That's 33 tons!!! If you are available within any of these time frames to work alongside our maintenance crew, please contact Steve DeBord. 
Monday, April 24 • 7-11 AM
Wednesday, April 26 • 7-11 AM
Thursday, April 27 • 7-11 AM
Saturday, April 29 • 1-5 PM
AWANA Closing Program
Wednesday, April 26 • 6:30 PM • The Closing Program for our AWANA Clubs will be held in the Worship Center. Clubbers are encouraged to arrive at 6:10 PM.
Food Items Needed For Crossroads
If you'd like to donate food items to the Union Mission Crossroads Dinner & Gospel Service, sign up on BC Central or contact Sheri Skidmore. The meal will be prepared on Thursday, April 27, and all items must be received by the end of the day on the 26th. Volunteers are also needed to prepare and to serve the food.
Student Ministry GO Team Meeting (13+ yrs. old)
Sunday, April 30 • 10:15 AM & 12 PM • Worship Center • If you want to be a part of a GO Team to the CEF Institute, please come to this meeting with your parent/guardian. More information is available at BibleCenterChurch.com/goteams. Questions? Contact Tiffany Korth.
Men's Fellowship Breakfast
Tuesday, May 2 • 7:30 AM • Shoney's  • Dutch treat • All men are invited!
April-June Special Missions Project
Gifts will go toward assisting the Bible Center GO Teams to Togo and Ohio. Funds will be used to offset travel expenses. Please mark your gift "Special Missions."
Book Drive for Global Partner
We are conducting a book drive for our global partners, David & Penny Winget, who operate a bookstore in Bulgaria to teach English and to reach out to their community. Due to a shipment lost in transit, they are in great need of new and gently used books. Join us in assisting and encouraging the Wingets in a significant way by donating books! A donation table will be set up in the Gathering Space next week through Mother's Day. For a complete list of book recommendations, visit biblecenterchurch.com/globalprojects.
Graduation Sunday is May 21
Go to the church website or app by May 7 to submit names of those graduating high school or above. Questions? Contact Tiffany Korth.
Fusion Band Auditions: Parent Meeting
Sunday, May 7 • 12:15 PM • The Narrows • Fusion Band is looking for students who desire to use their talents in singing, playing an instrument or production (audio/visual/lights). This meeting, which covers the audition and band expectations, is required for the parents of any teen going into 6th grade and above interested in auditioning for Fusion Band. Auditions will be on Sunday, May 21.  For questions, contact Christy Corbin.
Counseling at Bible Center
Bible Center is blessed to offer in-house Christian Counseling services. Adults, children, and couples will receive guidance from certified and licensed professionals. Everyone is assisted in a confidential and safe environment. For more information or for an appointment, call (304) 346-0431 and ask for the Counseling Department. You may also email Sheri Skidmore.
Baptism
The next baptism service will be Sunday, May 14. Contact Pastor Richard or any other pastor if you are interested in being baptized or have questions about what baptism is.