Pastor's Letter
Dear Friends,
Welcome to Bible Center! Thanks so much for joining us for a day of celebration.
What are we celebrating? Today's celebration has nothing to do with Kanye West's 2005 hit, U2's 1982 single, or the unincorporated Orlando community bearing the same name (originally developed by The Walt Disney Company).
First, however, we are celebrating Jesus' triumphal entry into Jerusalem on Palm Sunday. For thousands of years prior to Jesus, the world lacked a perfect king. God commanded the first man, Adam, to expand the Garden of Eden and to take dominion over the whole earth. He failed…miserably. Thankfully, Jesus entered Jerusalem on Palm Sunday as the perfect King that Adam (nor I, nor you) could never be.
Furthermore, mid-way through the service, we'll celebrate how God used you in last Sunday's Beans & Rice offering. Pastor Chad will remind us how many people ate less expensively during the last week of March and brought the extra money to bless our friends and neighbors in need. When we hear the amount that you gave in one Sunday, let's celebrate!
Finally, we can celebrate the offer we received from a developer to purchase 9 acres of our back-property for a large retirement community. As we've announced the last couple of Sundays, we're asking all members to stick around after one of today's services for a 5-minute vote. Pastor Lee and I will lead this brief (but important) meeting at the front of the Auditorium.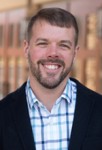 For the City,
Matt Friend • Senior Pastor
@PastorMattBCC
Next Sunday's Message:
How Easter Gives Me Hope
2 Timothy 2:1-13
Announcements
Business Meeting
The church business meeting to vote on the sale of 9 acres of our property will take place 5 minutes following each of the morning services today. The vote will be by printed ballot. If you miss the start of the meeting, Pastor Lee will be at the front of the Worship Center for an additional 15 minutes with extra ballots.
April-June Special Missions Project
Gifts will go towards assisting the Bible Center GO Teams to Togo and Ohio. Funds will be used to offset travel expenses. Please mark your gift "Special Missions."
Urgent Need: Dental Staff for Medical GO Team
We are looking for dentists and hygienists to join the Togo GO Team in September. Complete information is on BibleCenterChurch.com/goteams. Questions? Contact Tiffany Korth.
AWANA
AWANA Clubs will not meet during the week of Spring Break (April 10-14). The Closing Program will be held Wednesday, April 26.
Baptism Class
Monday, April 17 • 6:30 PM • Rm. 2104 • If you are interested in being baptized, we ask that you attend our Baptismal class. Please come prepared with your salvation testimony written out and bring a photo or be prepared to have one taken. The next baptism service will be Sunday, May 14.
Sparks Family Picnic (K-2nd Grade)
Friday, April 21 • 6:30 PM • Coonskin Park, Gorman Shelter • $5/person • The entire family is invited! For information, check the church website or the flyer that was sent home with your Sparkie. The last day to register is Wednesday, April 19.
Summer Camp (Current 6th-12th Grade)
June 12-17 • Enjoy outdoor adventure activities and more at Alpine! The cost starts at $295, and the deadline to register is April 23. Questions? Contact Tiffany Korth.
Alpine Bible Camp (8-11 years old)
July 17-21 • Camp registrations are due April 23. Forms are available online or at North Check-In. Submit your form and registration fee to Pastor Richard or Michelle Thompson, or Pam Howie. The cost is $245 plus any extra activities.
Care Teams Appreciation Breakfast
Saturday, April 22 • 10 AM • Rm. 3105 • Registration required. Contact Judy Mercer.
BCS Business Partners Appreciation Breakfast
Tuesday, April 25 • 7:30 AM • Worship Center, Church Campus • BCS Business Partners are invited to a breakfast featuring keynote speaker Dr. Brian O. Hemphill, Radford Univ. Pres. RSVP to Principal Bacchus by April 14 or text (304) 405-4071.
Bike Ride to Columbus, Ohio
Saturday, April 29 • Meet at 7:30 AM • South Charleston Rec Center • The Bible Center Bikers will be making a daytrip to Iron Pony Motorsports and Easton Town Center. For more information contact Kent Rymer at (304) 444-9910.
Student Ministry GO Team Meeting (13+ yrs. old)
Sunday, April 30 • 10:15 AM & 12 PM • Worship Center • If you want to be a part of a GO Team to the CEF Institute, please come to this meeting with your parent/guardian. Complete information is available at BibleCenterChurch.com/goteams. Questions? Contact Tiffany Korth.
Girlfriends Get 2gether: Afternoon Vintage Tea
Saturday, May 6 • 2-4 PM • $15 • Enjoy delicacies under the trees, learn how to restore and incorporate vintage pieces into your home decor, and celebrate how God Makes All Things New. Tickets are available in the Gathering Space, on the app, and website. Register by Sunday, April 30.
Graduation Sunday is May 21
Go to the BCC website or app by May 7 to submit names of those graduating high school or above. Questions? Contact Tiffany Korth.