Pastor's Letter
Dear Friends,
I love good news. Whether it comes from a friend, the Gazette-Mail, CNN, Fox News, my wife, or Google… encouraging news is a lifeboat in a sea of anxiety.
When you hear good news, what comes to mind? Your college football team won yesterday? Your career looks promising? The middle class is making a comeback? Your county just approved a multi-sport complex? Wall Street is experiencing an upturn? The doctor gave you a clean bill of health? You're expecting your first or third child? You're anticipating the arrival of your first or tenth grandchild?
I'm with you… These all sound great! However, the Bible shares news that's eternally great: "God has delivered us from the domain of darkness and transferred us to the kingdom of His beloved Son, in whom we have redemption, the forgiveness of sins" (Colossians 1:13-14). The book of Colossians declares, "Jesus Christ has won!" This is gospel. This is good news.
As we journey verse-by-verse through the book of Colossians in September and October, imagine how this good news impacts every area of life.
Let's saturate ourselves with this good news this fall. Be sure to pick up your copy of the Colossians devotional from the table in the Gathering Space, or check it out on our app or website. Reading through the short book of Colossians each day is another way to fill our minds and hearts with God's good news.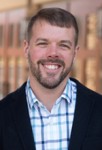 For the City,
Matt Friend • Senior Pastor
@PastorMattBCC
Next Sunday's Message:
Putting Jesus in His Place
Colossians 1:15-23
Announcements
ABF Room Changes Begin Today
Horizons will be moving to room 3105/06; Life Journey and Victory will move to room 3104 during their regular times.
New Group: Young Professionals
Begins today • 10:30 AM • Rm. 3101/02 • If you're a 40-something or younger with no children, check out the Young Professionals group! Led by Wayne & Michelle Davis and taught by Tim Abraham, this class offers Bible study and frequent evening social events.
All-In Email List
Sign up for Pastor Matt's weekly "All-In" email update on the App under View. Sign up. Pay. > Subscribe.
Ladies Bible Studies
For more info on any of these groups, go to BibleCenterChurch.com/women or contact Paula Toney.
Beyond Jabez by Bruce Wilkinson • Every 

Tuesday

 evening until 

Nov. 14

 • 

6:30-8 PM

 • Rm. 2104 • Make Jabez's prayer a part of your prayer life. Led by Susan Beeler.
Discerning the Voice of God by Priscilla Shirer • Every 

Tuesday

 morning, 

Sept. 19-Oct. 31

 • 

9:30-11 AM

 • Rm. 2104 • Discover the root of communication with God. Led by Lisa Pack.
The Quest by Beth Moore • Every 

Thursday

 evening, 

Sept. 21-Oct. 26

 • 

6:45-8:15 PM

 • Rm. 2104 • Explore how God created us to seek Him. Led by Carolyn McMillen.
Ladies' Low Mobility Exercise Class
Mondays & Thursdays • Begins tomorrow • 6 PM • School campus • Bring your own mat.
Coaches for Bible Center School
BCS is looking for a Girls Basketball coach and a Cheer coach for the winter sports season and a Golf coach for the Spring. Contact Scott Whoolery for more info.
Outdoor Baptism
Sept. 17 • 2:30 PM • Our next baptism will be held at the home of Chuck & Rachel Kinder (1012 Middle Fork Drive, Charleston). If you have questions about what baptism means, or if you want to get baptized, contact Pastor Richard.
ACE Adventure Wonderland Lake (3rd-5th) 
Saturday, Sept. 16 • Leave School campus at 8:30 AM, return around 5:30 PM • Cost is $30 per child (includes activities and lunch). Bring your completed Lake Activity Waiver, swim suit and towel, a change of clothes, and a beach bag for the wet towel and suit. Sign up online or on the BCC app.
Charleston Metro Band Concert
The OWLS will be sponsoring a concert by the Charleston Metro Band on Tuesday, Sept. 19, at 7 PM in the Worship Center. All are welcome. This would be a great opportunity to invite your friends to Bible Center.
Sparks Fall Festival (K-2nd Gr.)
Friday, Sept. 29 • 6:30-8:30 PM • Church   campus • $5 per Spark • All Sparks are invited to an evening of fall fun, food, and games! Register by Thursday, Sept. 28.
CCRA Basketball League
It's time to think about Basketball! The church league is for players in K-12th grade and are not on any middle or high school team. Register online or on the app between Sept. 18-Oct. 22.
CCRA Coaches Needed
Coaches are needed for our K-12 church basketball league, which will be forming in the next couple of weeks. If you are interested in coaching grades K-2 or 3-5, contact Pastor Richard. To coach grades 6-12, contact Pastor Matt.
Prayer Group for Moms of High Schoolers
We would love to have you join us as we pray with passion, purpose and persistence for our kids. Whether your teen is in public, private, boarding or home school, you are welcome. The group meets during the school year on Fridays at 8:30 AM for about an hour at the home of Lisa Pack. For details, contact Paula Toney.