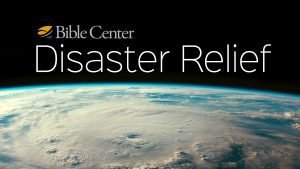 Flooding and storm-related disaster is a familiar and fresh experience for many in our area as we continue to restore homes and businesses affected by last summer's flooding. Our hearts go out to all who are now experiencing this on an even greater scale.
Many have asked what we can do to help with the unbelievable aftermath of Hurricanes Harvey & Irma. Thank you for your willingness!
How can we help?
After contacting numerous organizations and churches that have been impacted by the recent hurricane, we believe that the best thing we can do at this moment is to donate funds to the Red Cross to provide assistance to those in need.  The Red Cross is experienced, effective, and is already on the ground, authorized to go into places that others cannot go with supplies for those who need them. Financial gifts will help to build up the available resources in the months and years to come as the area begins to recover from this tragedy.
Are there plans to help long-term?
We will continue to watch the situation, communicate with those on the ground, and evaluate the need for possible teams to assist with the recovery or supplies, if needed. Stay tuned…