Pastor's Letter
Dear Friends,
Thank you for joining us! I pray today's service will encourage your heart.
This past Tuesday was a milestone for the global church. It marked the 500-year celebration of "Reformation Day," the day in 1517 on which a German professor named Martin Luther nailed his Ninety-Five Theses to a castle door in Wittenberg.
Luther was a flawed man, like all of us, and probably wouldn't fit well in today's refined culture. However, we give thanks for the role he played in igniting a movement that caught fire in Europe and now reaches to the ends of the earth.
Wherever we find Scripture alone as the highest authority, grace alone as the only hope for salvation, faith alone as the only instrument by which we are joined to Jesus, Christ alone as the only sacrifice for sin, and God alone as the ultimate object of our worship—wherever we find these truths celebrated—we see fingerprints of the Reformation.
It's also helpful to remember that Martin Luther didn't start Christianity… Jesus did! He promised to continually build His church, and that nothing will stop it. The church is on the move in sub-Saharan Africa, the Korean peninsula, the megacities of China, the plateaus of Australia, the valleys Brazil, the mountains of India, and the southern hills of West Virginia.
As we open today's service with Luther's famous hymn, A Mighty Fortress is our God, I pray God's presence will be your comfort and your hope.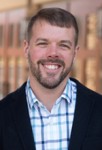 For the City,
Matt Friend • Senior Pastor
@PastorMattBCC
Next Sunday's Message:
Accepting Broken People
Joshua 2
Announcements
Bible Center in 5
After today's service, a Bible Center staff member will take 5 minutes to share our church's vision and mission. If you're new, please meet this person at the front right of the Worship Center.
Member Meeting
A meeting for Bible Center members will be held after the second service next Sunday, Nov. 12, to provide information about financial opportunities for the coming year.
Men's Breakfast
Guest Speaker: Sgt. Jim Mitchell, State Police Chaplain • Tuesday, Nov. 7 • 7:30 AM • Shoney's • Dutch treat • All men are invited!
BCS Chick-Fil-A Spirit Day
Support Bible Center School this Wednesday (5-9 PM) by showing the Spirit Day flyer when you eat at Chick-Fil-A in Southridge. Flyers are available at the Info Desk and will be available on our Facebook page on Wednesday.
Nerf Wars (6th-8th Grades)
Friday, Nov. 10 • 7 PM • Element, join us for a high energy night of dodging Nerf darts, strategizing against your leaders, and all-you-can-eat pizza. Bring a Nerf gun if you have one. Cost is $5.
Coffee House (9th-12th Grades)
Friday, Nov. 10 • 7 PM • Gathering Space • Fusion, join us for a free night of coffee, fun board games, and relaxing music.
WinterFest (9th-12th Grades)
Do you want to ring in the new year in a spectacular way? On Dec. 30-Jan. 1, you can be on the Liberty University campus (Lynchburg, VA) rocking out to Skillet, Hollyn, Switchfoot, Lecrae, and more! You will also have an opportunity to ride the slopes at Snowflex, grease your wheels at the skate park, and attend an artist Q&A. Register online by Sunday, Nov. 12. The cost is $150 and includes concert tickets, hotel room, and activities on the campus.
Baptism
Our next baptism service is Sunday, Nov. 12. Contact any of our pastors, or fill out a Connection Card if you'd like to be baptized or have questions about what baptism means.
Thanksgiving Services
Sunday, Nov. 19 • 9 AM & 10:30 AM • We will celebrate Thanksgiving as a church family during our morning worship services. There will be a number of special features in the services, including the opportunity to have singer/songwriter Jenny Simmons here with us to lead worship alongside our Worship Team. We'll also have several special testimonies of thanksgiving and praise.
GriefShare: Surviving the Holidays
Tuesday, Nov. 21 • 7 PM • Rm. 3101/02 • Wondering how you'll survive Thanksgiving and Christmas after losing a loved one? Learn practical tips to help as you head into the holiday season. Led by Pastor Chad Cowan.
Save-the-Date: 10th Annual ManUP! Thanksgiving Eve Luncheon
Wednesday, Nov. 22 • 11:45 AM-1 PM • Details to follow.
OWLS Trip to the Greenbrier
Thursday, November 30 • 7 AM-5:30 PM • Ready to enjoy the holiday season with friends? Take a road trip to see the holiday decorations at the Greenbrier Resort in White Sulphur Springs. Please arrive at the Bible Center School lot by 7 AM (near Wells Furniture). The cost is $10/person, and lunch will be on your own. To sign up, contact Judy Mercer or register online. Space is limited.
Dodgeball Tournament (3rd-5th Grades)
Saturdays in January • 2-3:30 PM • Gather your friends, name your team, and sign up for our Dodgeball Tournament! Each team needs 6 players: all boys, all girls or mixed. Points will be awarded at the end of each game, and winners will be rewarded on the last week. The deadline to sign up your team is Sunday, Dec. 10. Contact Pastor Richard for questions.