Pastor's Letter
Dear Friends,
I'm so glad you've joined us for this year's Christmas Eve celebration! The staff and I hope the service, from start to finish, points you to Jesus and adds to your joy.
Let me encourage you to take it all in…
We'll begin with a few Christmas carols, followed by a story on the stage for the children. After an inspiring song from Pastor Caleb and one of our students, I'll share an encouragement from one verse in the Bible. Pastor Robert will summarize my message in a beautiful song, lead us in another Christmas carol, and cue the ushers to light the candles. Before heading out to enjoy our other holiday plans, we'll join together to hold up our candles and sing Silent Night.
Be sure to hear and feel the instruments as they are played, especially the cello. Watch the cute facial expressions of the kids on the stage! And for the first time ever, the Charlie Brown Christmas Dance song will play somewhere in the service. Listen for it!
Just before the service concludes, look around and envision the unity represented by the sea of candles. We are a group. We are a team. We are all broken people on a journey to know God more and bless our community.
Thanks again for joining us today, and…
Merry Christmas!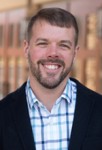 For the City,
Matt Friend • Senior Pastor
@PastorMattBCC
Next Sunday's Message:
This is My Body
1 Corinthians 11

Announcements
Christmas Card Offering
As we minister more intentionally to families of children with special needs, we will outfit a designated classroom with equipment and safety items. There are a number of ways you can give to this ministry:
Through the Bible Center app;
By placing your gift in the offering basket during services; or by
Mailing a Christmas card with your donation.
Be sure to specify "Christmas Card Offering" on your gift. Funds given beyond what's needed will be used to build an accessible playground on the South lawn.
Offices Will Be Closed
Please note that church offices will be closed Dec. 25-29 and Jan. 1.
Pastoral Q & A
Each Sunday in January • Noon-1 PM • Pastors Matt and John will be hosting a Q&A to launch the new year with strength. Come hear their heart for 2018 vision, and bring your questions.
Men's Breakfast at Shoney's
Tuesday, Jan. 2 • 7:30 AM • Shoney's • Dutch treat • Guest speaker: Pastor Matt Friend. All men are invited!
New Support Group
First Thursday of each month, beginning January 4 • 6 PM • Are you raising your grandchildren? Foster children? Or adopted children? We understand, and we care. Bible Center is forming this group because we realize that the only way we can parent these precious souls well is with the help of our Savior and the support of His family! RSVP online or email Michelle Thompson.
Volunteer Opportunity
First Thursday of each month, beginning January 4 • 6 PM • We are looking for individuals who would like to hang out with foster and adopted kids (birth- 12 years old), and help with activities while their parents attend a support group here at Bible Center. Complete this form, or email Michelle Thompson if interested.
End-of-Year Giving
The generous offerings from the people of Bible Center enable us to be a church Charleston can't live without! To be included in the 2017 tax year, gifts must be received or postmarked no later than December 31.
Save the Dates!
Dude Night: Friday evening on Jan. 12 • All men are invited. Details to come.
Girlfriends Get 2Gether: Keep Calm & Color On: Friday, February 2 • 7 PM • Relax, unwind, and color! Details coming soon.
Sparks Glow Night (K-2nd Grade)
Friday, January 12th • 6-7:30 PM • Let your light shine! (Matt 5:16a) Join us for a fun evening of glow-in-the dark games and activities. Wear a white or neon shirt!
Snow Tubing (3rd-5th Grades)
Friday, January 12, 2018 • 3rd-5th Grades • Join us for tubing fun at Winterplace! The $40/child cost includes tubing and a meal. Buses will depart Bible Center School at 3:30 PM and return around 11:30 PM. For questions, contact Pam Howie. Register by Wednesday, Jan. 10.
Beach Camp (6th-12th Grades)
June 18-22 • Myrtle Beach, SC • We are partnering with Student Life Beach Camp for four days of worship and Bible study in the sand and surf! Experience a combination of God's beautiful creation and an unforgettable time in Christian community. Anyone interested should attend our parent meeting on Sunday, Jan. 14, at 4 PM in the Worship Center. Register online.
Download the Bible Center App
Use the Bible Center app to look up or register for an event, submit a prayer request, or let us know you visited. Download it from your usual app store or go to BibleCenterChurch.com/app.
Follow Along While the Word is Being Read
If you'd like a Bible to follow readings, they are at the back of the Worship Center on either side.