Pastor's Letter
Dear Friends,
Welcome to Bible Center! I'm thankful you've chosen to spend your Sunday morning with us. Make yourself at home!
Spring is still 57 days away… Have the winter blues clouded your thinking? Has your mood fluctuated with the thermometer? According to Psychology Today, an estimated 5 percent of Americans experience seasonal affective disorder (SAD), a type of depression that sets in during the shorter days of fall and winter and lasts until spring.
Perhaps you've tried taking Vitamin D or Melatonin, practicing meditation, going for a walk, listening to calm music, or volunteering to serve someone else. Scientists in Antarctica (where it's dark for months and cold enough to freeze gasoline) enjoy exercising, reading, carving in their workshops, and gardening in their hydroponic greenhouses.
First, let me encourage you to try as many of these therapies as possible! God has made us with physical and emotional needs, and He delights in meeting them.
Furthermore, find someone with whom you can share your life. For you, that may mean carving out time for family, friends, or co-workers. Today's bulletin also suggests ways to do life with others here.
Finally, be comforted in knowing that Jesus understands. He knows what you're going through and can relate. Cast all your anxiety on Him because He cares for you (1 Peter 5:7). Praying for you…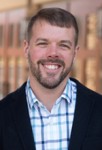 For the City,
Matt Friend • Senior Pastor
@PastorMattBCC
Announcements
Bible Center in 5 (BC in 5)
After every service, Jane Jackson-Fowler will take 5 minutes to share our church's vision and mission. If you're new, please meet her at the front right of the Worship Center.
Pastoral Q & A
Sundays in January • 12-1 PM • Pastors Matt and John will host a Q & A to launch the new year with strength. Come hear their hearts for 2018 vision. Email questions to John King at jking@BibleCenterChurch.com, or text them to (304) 984-6772.
Census Cards
We need your help! Because we want to have your info correct in our database and not leave you out of any communications, please complete a census card (one per household), available in the chair pockets on Sunday morning. Submit your completed form by dropping it in an offering basket, a Response Box, or hand it to the person at the Info Desk. Thank you!
Workshop: Does the Bible Contradict Itself?
Wednesdays • Jan. 24-Feb. 14 • 6:30 PM • Rm. 3105/06 • Have you ever read confusing verses in the Bible that seem to be a contradiction? Have other people said to you, "I can't believe the Bible because it's full of contradictions"? Instructor Brian Plants will walk through the most common "contradictions" in the Scriptures and show you what it really says.
Follow Along While the Word is Being Read
If you'd like a Bible to follow readings, they are at the back of the Worship Center on either side.
Hymn Service
Sundays • 8-8:50 AM • Rm. 3105/06 (The Chapel) • Join us for a weekly worship service with traditional hymns accompanied by the piano. Invite a friend and join us for this new service.
Union Mission Crossroads Dinner
Donate online, on the BCC app, or contact Sheri Skidmore to volunteer, provide supplies, or make a monetary donation for the dinner which will be held on Thursday, Jan. 25. Volunteers should arrive at 4 PM to help serve and clean up.
Special Needs Ministry Info/Training Meeting
Sunday, Jan. 28 • 11:45 AM • A short meeting will be held for anyone who would like information about serving in our Special Needs Ministry. No experience required. We are looking for classroom buddies, teachers, greeters/administrators, and musicians of all ages. There are opportunities to serve weekly/monthly on Sundays and/or Wednesdays along with special events throughout the year. Register if you plan to attend.
Girlfriends Get 2gether: Keep Calm & Color On
Friday, Feb. 2 • 7 PM • Join us for a tranquil evening by the fireplace. Bring your girlfriends and your favorite coloring books and colored pencils. We'll kick back and enjoy the therapeutic effects of relaxing, coloring, listening to worship music, and enjoying cookies and cocoa. It will be the perfect ending to a busy winter week. RSVP by Jan. 28.
Belong: Membership Weekend
Friday, Feb. 9, 6:30-8:30 PM and Saturday, Feb. 10, 8:30 AM-1 PM • Join Pastor Matt, along with other Pastors and Staff, for Membership Weekend! Joining the church is not required at the end of the event, nor will you be pressured to join, so feel free to attend, even if it's just to get to know us a little more. And in the future, if you do decide to join our church membership, you'll already have attended these classes. Because food and childcare will be provided, registration is required. Registration is now open. Questions? Contact Jane Jackson-Fowler.
Save the Date!
SkyZone • 3rd-5th Graders • Friday, Feb. 16 • 6:30-8:30 PM • $21/person
OWLS President's Day Luncheon • Sunday, Feb. 18 • 12 PM • Bible Center School • $5/person
Insomnia: Middle and High School • Friday, Feb. 23 – Saturday, Feb. 24 • $40/person • Details to come.