Pastor's Letter
Dear Friends,
Thanks for spending your Sunday morning with us! On behalf of our pastors and staff, I'm thrilled to have you here.
The most popular Bible verse in history, John 3:16, reminds us, For God so loved the world… God's love extends to all 195 countries and to the 7,614,423,551 people alive today.
However, as we study Christianity from almost 2 millennia ago, we learn that global vision always begins at home. Rockets need launching pads. Planes need runways. Military missions depend on a home base. Likewise, God is inviting us to strengthen the ministry to our own community before we begin supporting new ministries in additional cities or countries.
How do healthy Christians engage their own neighborhoods? According to the Book of Acts, All-in! churches are recklessly abandoned to the gospel, and they desire to show the gospel through service in their own communities. While surveying the Book of Acts over the next seven weeks, we'll see that All-in! churches are unified (2:37-47), growing (2:41, 47; 4:4; 5:14; 6:1, 7), for the gospel and for their own cities (Acts 3:1-10), big-hearted (4:32-37), desperate (1:1-14), resilient (5:17-42; 6:8-7:60), and authentic (5:1-11).
Please join me in praying and inviting friends to our special combined service at the Municipal Auditorium on April 29th at 10 AM. May God continue molding us into an All-in! church, much like the original churches almost 2,000 years ago!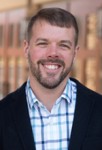 #ForCharlieWest,
Matt Friend • Senior Pastor
@PastorMattBCC
Announcements
BCS Greatest Showcase
Food, prizes, silent and live auctions! • Students and staff will host this fun fundraising event to install a new front entrance security system. Everyone is invited! Tickets ($3-$12) are on sale in the Gathering Space. BibleCenterSchool.com/showcase.
CHURCH LIFE
Member Meeting Today
Noon • Worship Center • Members will be voting on the one-line constitutional revision and more. (The proposed revision is on Article V. C. 3. c.: An individual cannot serve more than six years in any combination of church offices before a sabbatical of at least one year must be taken. While a leader is still limited to six consecutive years on any one Board, this revision allows a retiring Deacon to be nominated as an Elder, should it be the Lord's will.)
20s-40s with Kids Potluck
Sunday, April 22 • 10:30 AM • North Lawn • Fun and food • Bring a chair or blanket, and connect with others in the same stage of life.
SERVING
Find Your Fit Reception
Today • Noon • Room 3101/02 • If you're looking for a place to serve, this brief reception will help you "Find Your Fit!"
Union Mission Crossroads Dinner
Thursday, Apr. 26 • 4 PM • To donate supplies or funds or to serve and clean up, contact Sheri, or register by Apr. 26.
May We Serve
Wednesdays in May • Bible Center will focus even more on serving our community by showing Jesus' love to local organizations. Stop by the table by the mission wall, or visit BibleCenterChurch.com/mws for dates and projects.
NEXT STEPS
Baptism Class
For anyone interested in baptism, please bring a photo or be prepared to have one taken. Students & Adults: Wednesday, Apr. 18 • 6:30-8 PM • Living Room; Children up to 5th grade: Monday, Apr. 16 • 6:30-8 PM • Rm. 2104
Get Connected Class
Sundays • May 6, 13 & 20 • 9 AM • Living Room • Want to know more about Bible Center? Want to get plugged in? Join us for this 3-week class, led by Daniel & Dorothy Prudich. Please register if you plan to attend.
Belong: Membership Weekend
May 4 (6:30-8:30 PM) & May 5 ( 8:30 AM-1 PM) • Want to know more about BCC, or desire to become a member? Join Pastor Matt, the Pastors, and Staff for Membership Weekend! Food and childcare provided. Registration required. Contact Jane for questions.
EARLY CHILDHOOD & CHILDREN'S MINISTRIES
Alpine Camp (Ages 8-11)
Jul. 23-27 • Registration form and $50 deposit are due on Sunday, Apr. 22. Space is limited.
AWANA Closing Program
Wednesday, Apr. 25 • 6:30PM
STUDENT MINISTRIES
Graduation Sunday
Submit names of those graduating high school and above by May 6. We will honor our 2018 graduates during the 9 and 10:30 AM services on May 20.
Middle School Missions Trip: Camp BaYouCa
July 1-7 • Smithville Flatts, NY • BaYouCa hosts Precious Jewels Camp for students and adults affected by special needs. Our team will lead chapel services and assist campers in daily activities. Cost: $290 (incl. meals, lodging, transportation, and end-of-the-week fun day). A $90 deposit is due Apr. 29. Register now! Contact Emily King.