Pastor's Letter
Dear Friends,
We're glad you're here! Whether you are a local guest, traveling visitor, or regular attender, we've prayed all week for these services to inspire and strengthen your faith. Please help yourself to coffee and donut holes out near the fireplace, and make yourself at home.
You're invited to a special service at the Charleston Municipal Auditorium next Sunday, April 29th, at 10 AM. The main focus will be about how Jesus' Good News and hope are still alive in our city! I'll give a simple Bible message and explain what it means to be for the Gospel and for the city. Pastor John will join me as we unveil the next step of our vision.
We'll also enjoy some great music, Huskies ice cream, balloon artists, and gifts for the kids, and t-shirt and gift card giveaways for students and adults.
Children ages 3 and up are invited to the main service in the auditorium, so we're keeping them in mind as we plan. A secure and inviting nursery will also be available for children 2 years old and under.
Several business leaders in the city have provided parking all around the Municipal Auditorium, so (as you approach from any direction) look for our signs and parking crew. They'll easily and happily help you find a parking spot that best fits your needs.
Join me for this special service next Sunday at 10 AM! Come hear the Good News!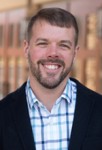 #ForCharlieWest,
Matt Friend • Senior Pastor
@PastorMattBCC
Announcements
City-Wide Worship Service – MUNICIPAL AUDITORIUM
Next Sunday, April 29 • 10 AM
224 Virginia Street, East • Downtown Charleston
(No services will be held at the church this day)
Parking
Ample parking has been secured, and parking attendants will be available to direct you.
Handicap and low mobility parking will be available in the lots directly around the Municipal.
General parking will be available at the CASCI parking lot.
Schedule
8:30 AM – All volunteers and leaders arrive
8:45 AM – All-in! rally for volunteers and leaders
9:00 AM – Volunteers and leaders report to their stations
9:45 AM – Pre-service fun
10:00 AM – Worship Service Enjoy ice cream and visit the balloon artists after the service!
BELONG
20s-40s with Kids Potluck
Today • 10:30 AM • North Lawn • Fun and food • Join us, and connect with others in the same stage of life.
Men's Breakfast at Ryan's
Saturday, May 5 • 8 AM • May's breakfast will be at Ryan's in Southridge. All men are invited! Speaker: Chuck Kinder. Dutch treat.
SERVE
Union Mission Crossroads Dinner
Thursday, Apr. 26 • 4 PM • To donate supplies or funds or to serve and clean up, contact Sheri (sskidmore@BibleCenterChurch.com) or register by Apr. 26.
May We Serve
Wednesdays in May • Bible Center will focus even more on serving our community by showing Jesus' love to local organizations. Stop by the table by the mission wall, or visit BibleCenterChurch.com/mws for dates and projects.
NEXT STEPS
Get Connected Class
Sundays • May 6, 13 & 20 • 9 AM • Living Room • Want to know more about Bible Center? Want to get plugged in? Join us for this 3-week class, led by Daniel & Dorothy Prudich. Please register if you plan to attend.
Belong: Membership Weekend
Want to know more about BCC, or desire to become a member? Join Pastor Matt, the Pastors, and Staff for Membership Weekend! Because food and childcare will be provided, registration is required. Contact Jane (jjackson@ BibleCenterChurch.com) for questions. To register, use the BCC app or go to BibleCenterChurch.com/register.
EARLY CHILDHOOD & CHILDREN'S MINISTRIES
Alpine Camp (Ages 8-11)
Jul. 23-27 • Registration form (available at the 1st Floor check-in desks or online) and $50 deposit are due today. Space is limited.
AWANA Closing Program
Wednesday, Apr. 25 • 6:30PM
STUDENT MINISTRIES
Graduation Sunday
Use the app or go to BibleCenterChurch.com/register by May 6 to submit names of those graduating high school and above. We will honor our 2018 graduates during the 9 and 10:30 AM services on May 20.
Middle School Missions Trip: Camp BaYouCa
July 1-7 • Smithville Flatts, NY • BaYouCa hosts Precious Jewels Camp for students and adults affected by special needs. Our team will lead chapel services and assist campers in daily activities. Cost: $290 (incl. meals, lodging, transportation, and end-of-the-week fun day). A $90 deposit is due Apr. 29.
Burger Bash (Middle & High Schoolers)
Sunday, Apr. 29 • 5-6:30 PM • Gathering Space • Free • There will be a Gospel presentation and games too, so bring your friends!