Pastor's Letter
Dear Friends,
Welcome to Bible Center!
What would happen if you told God how you really feel or what you really think? Have you ever found yourself praying the same words over and over again without really opening up with God?
No other part of the Bible exposes our inner struggles more than the Psalms. Each Psalm reaches beyond the world of sight and sound to reveal what our senses long to see and hear—our authentic self and the heart of God. Thousands of years ago, when a new believer wanted to learn to pray or a seasoned believer experienced a "dry" prayer life, spiritual leaders often pointed them to the Psalms.
Today is the first of a 10-week summer series. Join us as we walk through the Psalms and learn to pray deeper, bolder, more authentic prayers. Don't worry. God is big enough to handle all our pain, rage, fear, desire for control, prejudice, greed, doubt, unfulfilled longings… or any other thoughts or feelings stirring inside us.
On your way out, be sure to pick up your free Summer in the Psalms Bible study booklet. It's full of weekly reflections, daily devotionals, and tips for praying through the Psalms this summer. It will help us all pray more intentionally on our own, with our families, with our friends, and with the entire church.
I'm praying today's service encourages your spiritual journey and matures all of us in the faith.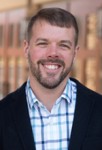 For the gospel and for the city,
Matt Friend • Senior Pastor
@PastorMattBCC
Announcements
CHURCH LIFE
Girlfriends Get 2gether: Beach Wreaths 'n Sweet Tea
Saturday, June 9 • 2:30-4:30 PM • Bring your friends, and bring your glue gun (if you have one) and create a beach-themed wreath! Today is the last day to register.
Annual Family Meeting
Sunday, June 10 • 6 PM • All-In! Challenge update • Meet the new Elders & Deacons • Vote on next year's budget (members)• Ice cream afterward!
OWLS Luau (55+ Adults)
Sunday, June 24 • Noon • Bible Center School, The RIM • $5 at the door • Don your busiest Hawaiian shirt (or not) and join us for a pulled pork lunch! To register, go to BibleCenterChurch.com/register or call the church office.
SERVE
Vacation Bible School Classroom Leaders
July 15-19 • We are looking for VBS Classroom Leaders for Grades 1 & 2. All children will be given a Bible lesson in the Worship Center together, and then move to their respective classrooms for review, snacks, and crafts. This is an opportunity to invest in the lives of children for His glory! To sign up or if you have question, contact Pastor Richard.
COMMUNITY LIFE
Family Fun Day
Saturday, June 16 • 10:30 AM-1 PM • Bible Center Church • $5/person, $20/family of 4+ • Support Bible Center School Scholarships! Enjoy games, auctions, a waterslide, and more! A motorcycle ride will be held at 9 AM. Bikers, register at BibleCenterSchool.com/bikers. Volunteers are also needed. Contact Sheri Skidmore.
Healthy Grandfamilies
Thursdays, Now-July 5 • 6-8 PM • A free program for grandparents raising a grandchild, hosted by WV State University and Kanawha County Schools. For details, visit our website, or call Yvonne Lee (304-766-3098).
BCS Craft & Vendor Show
Saturday, July 21 • Crafters and vendors, reserve your booths now! Go to BibleCenterSchool.com/craftshow or Facebook.com/bcscraftshow.
EARLY CHILDHOOD, CHILDREN & STUDENTS
Tuesdays This Summer (6th-12th grade)
June 5, 12, 26, July 3, 10, 24, 31 • 6-8:30 PM • $5 • All students are invited to Magic Island for pizza, games, and tubing/boating on the river! In case of rain, we'll meet at the church. Register at BibleCenterChurch.com/register.
Splash 'n Play (All children up to 5th grade)
June 14 • 9:30 AM-Noon • South Lawn • Catch a break from the heat, and join us for water games and slip 'n slide. Snacks provided.
Child Dedication
Sunday • June 17 • Child dedication is not a sacrament or a means of salvation for a child, but a commitment to highlight parents' intent to raise their children to know, follow, and love God. If you are interested in participating or have questions, contact Jess Backus.