Pastor's Letter
Dear Friends,
Welcome to church! We've prayed all week for these services to inspire and strengthen your faith. Please help yourself to coffee and donut holes near the fireplace, and make yourself at home.
While my family and I are away on vacation, I'm glad my friend, Lee Walker, can bring today's message. Because of his decades of faithful service to Bible Center, many of us will always know him as Pastor Lee.
Pastor Lee now serves part-time as our Director of Business & Development. Having graduated from Appalachian Bible College (ABC) and with an MBA from Marshall University, he served for 29 years in college administration and development. For 16 of those years, he was Executive Vice-President of ABC.
Pastor Lee began his service at Bible Center in 1998 and served as Executive Pastor until 2017. For the last year he has served as Interim Principal of Bible Center School, anchoring the school and the preschool on a solid foundation by establishing a School Board and hiring Stephanie Schafer as our new Head of School.
Lee is married to Marty, has two children, three step-children, and 17 grandchildren.
If you're new to Bible Center—or if this is the first time you've heard Lee speak—I'm confident he'll encourage your walk with Jesus. He'll be highlighting God's goodness in Psalm 103, drawing on his personal experience of God's grace through some very recent trials.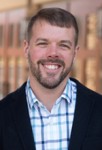 With you for the gospel and for the city…
Matt Friend • Senior Pastor
@PastorMattBCC
Announcements
CHURCH LIFE
Bible Center School Employment Opportunities
Full-Time Preschool Aide • Part-Time 4-year-old Class Teacher (Aug.-May) • Email Machelle Huffman or call (304) 941-1710 for more information.
Prayer on the Property
Wednesday, Aug. 1 • 6:30 PM • The Levee • Bring water and a chair (if needed). In case of rain, alternate plans will be posted.
Girlfriends Grow 2gether Event: Relationship Renovation
Sept. 14, 7-9:30 PM and Sept. 15, 9 AM-Noon • Speaker: Tammy Smith, PhD, Counselor; and Musicians: Carrollton and Jason Gray • Save $10 off the $50 ticket price now! For details, go to BibleCenterChurch.com/register.
CHILDREN & STUDENTS
The Last Night at Magic Island (6th-12th grade)
Tomorrow • 6-8:30 PM• $5 • Waiver online.
Community Splash & Play Day (2 years old-5th grade)
Saturday, Aug. 4 • 9:30 AM-Noon • Church campus • Invite your friends and neighbors to this community-wide event! Snacks provided.
BELONG
Today's Featured Group
20s-40s with Kids* • 10:30 AM • Teachers: Mark Banyai and Travis Mulanax • Every 5th Sunday – Class picnic on North Lawn today. All are welcome–this is a great time to get to know us!
SERVE
Community Splash & Play Day
Saturday, Aug. 4 • We'd love to have your help as we welcome the community! Times vary (8:30 AM-1 PM), depending on your team, which include: registration, refreshments, campus tours, water stations, and cleanup. Sign up on the app or contact Jess Backus for more info.
COMMUNITY LIFE
Global Leadership Summit
August 9 & 10 • Worship Center • Participate in a unique blend of vision, inspiration, and practical skills! See John C. Maxwell (author, life coach), Simon Sinek (NY Times), Angela Ahrendts (Apple executive), and many others. Come with your team and network with other community leaders. Flyers are at the Info Desk or go to BibleCenterChurch.com/register.
BBQ Picnic
Help make this summer's church picnic the best ever! We can't wait to have you at our annual church picnic.
Food • Games • Splash Zone • Giveaways
What to Bring
BCC will provide bbq, buns, and paper products. Please put food in disposable containers, and bring enough to serve 10 people. Attenders will bring, according to last name:
A-I

  – Dessert (sugar-free and gluten-free sections will be set up.)

J-0

 – At least a 24-pk of water and a 12-pk of soda. Drop drinks off at the Mission Wall by 8/10.

P-Z

 – Side Dishes (cole slaw, salads, green or baked beans, etc.)
How to Help
Students and adults can help with…
Food drop-offs
Traffic flow / parking
The Splash Zone
Food prep & serving
Pulling trash
Clean-up
Volunteers, plan to arrive at 5:15 PM. Sign up online, or by contacting Jane Jackson-Fowler.