Pastor's Letter
Dear Friends,
Welcome to church!
Many thanks to so many who've shared how a particular message from the Psalms has challenged you this summer. The simplicity of Psalm 1 taught us how to pray (June 3). Psalm 51 showed us how to confess our sins (June 10). Psalm 73 gave us permission to pray our innermost doubts and questions, especially when we're suffering (June 17).
Most of us will never forget the message on Creation (Psalm 33) delivered by Pastor Mike Graham and Dr. Brian Plants (June 24). Psalm 94 showed how to pray when someone hurts us (July 1), Psalm 100 taught us how to pray when we gather as a church on Sundays (July 8), and Psalm 88 encouraged us to pray our darkest thoughts of discouragement and depression (July 15).
I'm grateful to Pastors Ted Tanzey (Psalm 42) and John King (Psalm 103) for bringing such heart-felt messages while I was away on vacation (June 22 & 29). You can hear or watch any message on our website or app.
The Psalms have caused us to look upward to God and inward to our own soul; however, today's final sermon calls us to look outward.
Why do we ask God's blessing on our lives, on our families, and on our church? "So that God's ways may be known on the earth; His salvation among all nations" (Psalm 67:2). This Psalm draws our attention to the other side of the globe and to the other side of the street.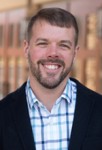 With you for the gospel and for the city…
Matt Friend • Senior Pastor
@PastorMattBCC
Announcements
CHURCH LIFE
Bible Center School Employment Opportunity
Full-Time Preschool Aide • For info, contact Machelle Huffman, or call (304) 941-1710).
Baptism Class
Monday, Aug. 13 • 6:30-8 PM • Living Rm. • For anyone interested in being baptized. Please bring a photo or be prepared to have one taken.
All-Church BBQ Picnic
Wednesday, Aug. 15 • 6-8 PM • Everyone's invited–and bring some guests, too! BCC will provide the bbq, buns, and paper products. To see what food item you should bring according to the first letter of your last name, go to BibleCenterChurch.com/register. Please put food in disposable containers, and bring enough to serve 10 people. Volunteers are also needed for a variety of tasks; and students as well as adults can help! Questions? Contact Jane Jackson-Fowler.
Girlfriends Grow 2gether: Relationship Renovation:Restoring the Hardwood Floors of Your Heart
Sept. 14, 7-9:30 PM and Sept. 15, 9 AM-Noon • Get a fresh, Biblical perspective on finding hope in your ever-changing relationships! Speaker: Tammy Smith, PhD, Counselor; and Musicians: Jason Gray and Carrollton.
CHILDREN & STUDENTS
Promotion Sunday
Sunday, Aug.19 • All nursery, children, and students.
Student Ministries Events (6th grade-12th grade)


-Sunday, Aug.12

 • 

6-8 PM

 • Pajama, Pizza & Pints (of ice cream) Night of Worship.


-Aug. 22

 • 

6:30-7:45 PM

, doors open 6:05


-Wednesday

Night Program Launch! Yes, we're moving to Wednesdays. Fusion Band, games, and small group time.
AWANA Clubs Resume 

August 22

 (2 years old-5th grade)
Wednesdays • 

6:30-7:45 PM

 • For info, contact Jess Backus or Pastor Steve Neill.
BELONG
Today's Featured Group
55+ Adults 10:30 AM • Rm. 3104
Topic: The Life of King David (2 Samuel 19)
Teacher: Nick Munoz
*Class name describes the avg. attender, but anyone may come.
OWLS Sternwheeler Ride
Friday, August 17 • 8:45 AM • Marietta, OH • $30 + food • Details online.
The Global Leadership Summit
Thursday, Aug. 9
 • 
9:30 AM – 5:30 PM
Friday, Aug. 10
 • 
9:30 AM – 4:30 PM
Participate in a unique blend of vision, inspiration, and practical skills you can apply immediately! Come with your team and network with other community leaders.
The Summit will explore these themes:
Leading with Relational Intelligence
Maximizing Your Time and Potential
Creating a Positive Culture
Identifying Future Opportunities
Building Enduring Organizations
Understanding Your Life Purpose
Flyers are at the Info Desk. Register at BibleCenterChurch.com/register.
BBQ Picnic
Help make this summer's church picnic the best ever! We can't wait to have you at our annual church picnic.
Food • Games • Splash Zone • Giveaways
What to Bring
BCC will provide bbq, buns, and paper products. Please put food in disposable containers, and bring enough to serve 10 people. Attenders will bring, according to last name:
A-I

  – Dessert (sugar-free and gluten-free sections will be set up.)

J-0

 – At least a 24-pk of water and a 12-pk of soda. Drop drinks off at the Mission Wall by 8/10.

P-Z

 – Side Dishes (cole slaw, salads, green or baked beans, etc.)
How to Help
Students and adults can help with…
Food drop-offs
Traffic flow / parking
The Splash Zone
Food prep & serving
Pulling trash
Clean-up
Volunteers, plan to arrive at 5:15 PM. Sign up online, or by contacting Jane Jackson-Fowler.