Pastor's Letter
Dear Friends,
Welcome to church!
Today is week #4 of 11 in our "Blueprints of a Healthy Church" series, walking through the book of 1st Timothy. If you haven't yet picked up your Going Deeper study guide, grab yours today in the Gathering Space or by viewing it on the app.
This is a special day for our church family as we unite around the gospel while enjoying two distinct service styles: Multigenerational (9 AM) and Modern (11 AM).
If you're reading this prior to the 9 AM Multigenerational Service, but feel that the Modern Service fits you best, join us at 11 AM for an exciting, inspiring, and authentic worship environment that's "cutting-edge Charleston." We've designed this service to reach the next generation, engaging the senses through expressive participation, colorful lighting and full volume. The worship band will lead us in a mixture of ancient and modern songs.
If you're reading this prior to the 11 AM Modern Service, but feel that the Multigenerational Service fits you best, join us next Sunday at 9 AM for a relaxed environment with softer volume and brighter natural light. Our worship choir and instrumentalists will lead us with a mixture of hymns, anthems, choruses, and creative specials.
Both services end with a brief time of response, giving us all a few minutes to meditate on the message, pray in our seats, visit the prayer room, and/or give an offering.
Let's worship our Lord together!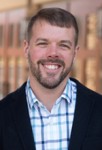 With you for the gospel and for the city,
Matt Friend • Senior Pastor
@PastorMattBCC
Announcements
BELONG
OWLS Hot Dog Cookout
(55+)
Friday, Oct. 5 • 5:30-7:30 PM • North Lawn • $5 • Join us—it'll be a hoot! Register today or contact Judy Mercer.
Men's Breakfast
Saturday, Oct. 7 • 8 AM • Ryan's in Southridge • Speaker: Larry Robertson, Executive Director of Hospice Care. All men are invited! Dutch treat.
Girlfriends Get 2gether Active
Saturday, Oct. 13 • 9 AM-Noon • Cookskin Park (Columbia Shelter) • $5 • Enjoy the great outdoors and an active time of fun with friends! There will be something for everyone, regardless of fitness level. A nutritious snack will be provided. Choose any 2 activities: Yoga, biking, running, walking, kayaking. Sign up today!
CHURCH LIFE
Trunk or Treat
Sunday, Oct. 28 • 4-6 PM • Bible Center is hosting Trunk or Treat again! What a great opportunity to connect with our community and to build relationships. You and your friends can join the church family in serving Charlie West! Visit the website or app to sign up for any of the following:
Provide a decorated vehicle and pass out candy. Go as simple or as elaborate as you like; winner receives the highly coveted, genuine plastic Trunk or Treat trophy! Please register as soon as possible.
Donate candy. Drop off donations beginning Sunday, Oct. 7.
Set-up, food stands, parking, fire pit, tear-down, etc.
Questions? Contact Jane Jackson-Fowler (304-346-0431).
CHILDREN
Reminder Texts for Parents
Get updates from Pastor Steve via text message! Text @bccbc1 to 81010.
STUDENTS
High School Spring Break Missions Trip: Info Meeting
Sunday, Oct. 7 • 12:20 PM • HS Room (#2104) • Hey, students and parents! If you have thought about going on the Jamaica trip–even a little–then this meeting is for you! We'll discuss what we'll do, where we'll stay, cost, deadlines for deposits, etc. Hope to see you there!
SERVE
Habitat for Humanity – One Day Build
Saturday, Oct. 27 • 8 AM-4 PM • Come and help us work on a home for a local family (no experience needed), or volunteer to help make and serve lunch. Visit BibleCenterChurch.com/city, or contact Michelle Thompson if you have questions.
Change a Life–Teach Someone to Read
Literacy Volunteers of America • Visit BibleCenterChurch.com/city, or contact Michelle Thompson if you have questions.
Save the Date:
Union Mission Thanksgiving Food Distribution • Saturday, Nov. 17 • Food collection begins Sunday, Oct. 21.