Dear Friends,
Welcome to church!
We're glad you're here. Whether you're a local guest, traveling visitor, or regular attender, we've prayed all week for these Easter services to inspire your faith. Please help yourself to coffee and donuts out near the fireplace, and make yourself at home.
Today's sermon seeks to answer the question, "Why Easter?" The Christian faith is much more than resurrection, but it is certainly not less. Jesus doesn't promise us an easy life, freedom from burdens, unending prosperity, or immediate healing from disease… but He does promise resurrection to those who put their faith in Him!
Death swallowed by triumphant Life! Who got the last word, oh, Death? Oh, Death, who's afraid of you now? It was sin that made death so frightening and law-code guilt that gave sin its leverage, its destructive power. But now in a single victorious stroke of Life, all three—sin, guilt, death—are gone, the gift of our Master, Jesus Christ. Thank God!  –1 Corinthians 15:54-57 (MSG)
Today, we're celebrating Jesus' resurrection and looking forward to our own sometime in the future.
Christ is risen! Welcome to our church!
With you for the gospel and for the city,
Matt Friend • Senior Pastor
@PastorMattBCC
Come for an intimate evening of praise and worship! Matt will encourage and uplift you with songs like, "Lord, I Need You" and "All The People Said Amen." Tickets on sale now.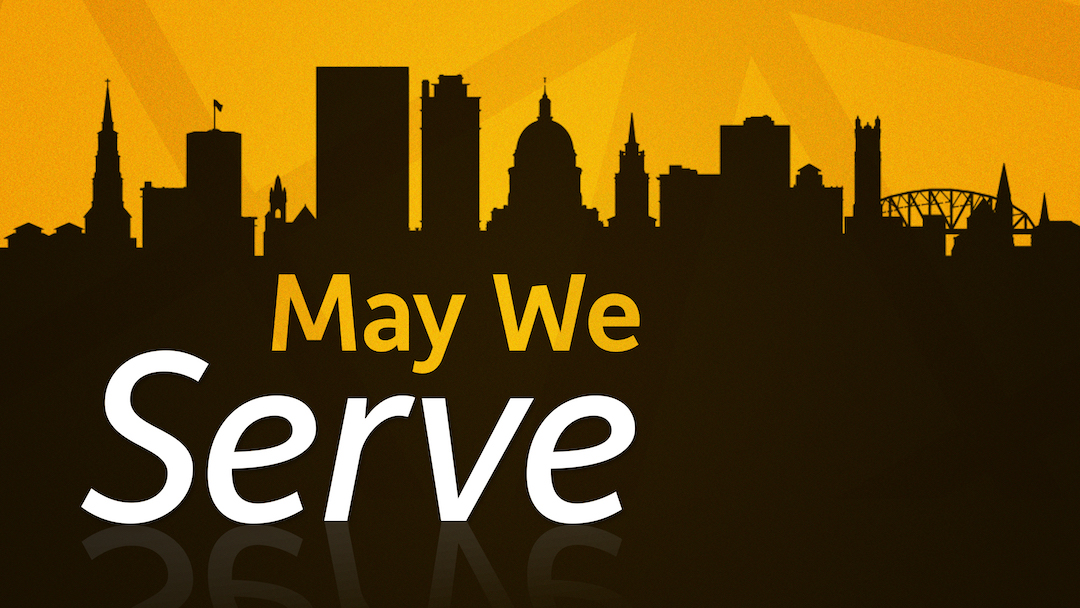 For a list of projects and sign-up information:
• Go to the website
• Visit the Group Wall
• Use the Bible Center app
---
CHURCH LIFE 
Belong: Membership Weekend
May 17 (6:30-8:30 PM) & May 18 (8:30 AM-1 PM) • Free
Want to know more about BCC and what we believe, meet the Ministry Staff, or become a member? Then you're invited! And at the conclusion, there will be no pressure to join. Because child care and Saturday's meals are provided, registration is preferred. Contact Jane with questions.
Jesus the Messiah Core Class (4th in the Bible Doctrine Series)
Thursdays, April 25-May 16 • 6:15 AM, noon, or 6:15 PM • Register online or on the app • Study guide: $5
Everything in all of human history points to the Messiah. How has He changed the world, everything in it, and me?
Trauma Informed Training 
Thursday, May 9: Faith-based ($10) -or- Friday, May 10: CEU credits offered ($25)
Anyone is invited to a conference to learn how a traumatic childhood can affect an individual in adulthood. Ideal for law enforcement, social workers, attorneys, and medical staff. More info online.
White Water Rafting
Saturday, May 25 • 8 AM-6 PM • Alpine Adventures in Beckley, WV • $100, lunch included
Must  be 13 years old or older to participate. Sign up online or on the app. Space is limited.
Fellowship of Christian Athletes (FCA) Golf Scramble
Saturday, June 1 • Greenhills Country Club in Ravenswood, WV
Sign up to play or to be a sponsor by contacting our FCA Global Partner Tim Britton (304) 881-2561). Brochures are at the Info Desk.
---
SERVE
Union Mission Crossroads Dinner
Thursday, April 25 & May 2
Sign up online to volunteer, bring supplies, or make a monetary donation. Volunteers must register and arrive at 4 PM. Questions? Contact Sheri.
---
BELONG
Men's Breakfast
Saturday, May 4 • 8 AM • Ryan's in Southridge
All men are invited! Speaker: Lee Walker, BCC Pastor. Dutch treat.
OWLS Trip to Sight & Sound Theaters (Adults 55+)
June 12-14 • Lancaster, PA • $304
See the show, JESUS, tour the Hershey Factory, and shop. Cost includes 2 nights at Rockvale Comfort Inn (breakfast is included). Contact Judy Mercer with questions or to register. May 5: $169 deposit due, May 26: final $135 payment due. 
---
CHILDREN & STUDENTS 
AWANA Save the Dates (Kindergarten-Grade 5)
April 24 – Closing Program
Student Ministry Wednesday Schedule (Middle & High School)
April 24 – No Student Ministry
May 1, 15 & 22 – Regular program
May 8 – Small Group Night Out
May 29 – Burger Bash
Beach Camp (Middle & High School)
The final balance is due on May 8.