What can we learn about the meaning of life from the great state of Texas? More than you might think…
One Story
Our true story begins with a 11-year-old boy named Ira Yates. After his father died, he began working as a peanut farmer with his brother to help his mother make ends meet. Like many who lived in southwest Texas in the years leading up to the Great Depression, Ira's family worked very hard to eke out a living.
Eventually, Ira met and married Ann, and together they began raising a family. Ira bounced from job to job and venture to venture in hopes of giving his family a good life–working as a cowboy, ranch manager, and store clerk.
The engine of his soul was fueled by two desires: taking care of his family and the dream of owning his own ranch.
One day, a local businessman approached him. "Ira, I have a proposition for you. I know you've always wanted your own ranch, so I'll sell you my land at a price you can't refuse."
"This is it!" Ira thought. "After years of dreaming, I finally have my shot!"
However, many of his friends advised against it. One friend warned, "Even buffalo know better than to walk onto that property." Another friend cautioned, "Not even a crow would not fly over it." Nevertheless, even though Ira was in his 60s, his friends' advice didn't stop him from trying. The determined, 11-year-old peanut farmer was still in his heart.
Ira did indeed buy the ranch and tried to raise cattle on it, but within a year he found it impossible to even pay the taxes. Ira and Ann were on the verge of bankruptcy.
Finally, as a last-ditch effort, he invited a large oil company to explore his ranch for oil. He owned the mineral rights, so he thought it might be worth it. The crew began to drill. They struck nothing at 500 feet, nor at 800 feet, nor at 1,000 feet. But at a little more than 1,000 feet…
Black gold! A gusher! They hit one of the largest, most productive oil reserves ever discovered in North America. Soon they were pumping 80,000 barrels of oil a day, and Yates and his family became millionaires overnight.
A Google Search of "Yates Oil Field" tells the rest of the story. Since that day in 1926, Ira's "wasteland ranch" has produced billions of barrels of oil.
Two Questions
Before the oil was discovered on Yates' property, technically, did he own the oil?
Sure. He was already a rich man; however, he wasn't fully aware of his riches.
Could the significance of your life be one decision away, simply waiting on you to find it?
My close friends who are Christians believe the answer to that question is an emphatic, "Yes!"
Praise be to the God and Father of our Lord Jesus Christ, who has blessed us in the heavenly realms with every spiritual blessing in Christ (Ephesians 1:3).
For two millennia, Jesus' followers have known and believed that He was born in Bethlehem, lived the perfect life, sacrificed Himself on our behalf by dying on a cross, arose from the dead on Easter morning, and lives today to save anyone who calls on His name.
Trust in Him. Commit your life to Him.
A Next Step
Whether that's your conclusion or not, perhaps the best thing you can do now is to begin seeking the deeper meanings to life. We all crave significance, purpose, and importance… so don't stop until you've found it.
Because Jesus has brought all those things to my broken life, I hope you won't stop until you've found Him.
Matt Friend, a Charleston native and tenth generation West Virginian, graduated from the Southern Baptist Theological Seminary, has served in pastoral ministry since 2002 and at Bible Center Church since March 1, 2016 (as our sixth Lead Pastor). He and Sarah (his high school sweetheart) are raising two teenage daughters, Katie and Riley, and a son, Kadyn. Together, they are advocates for adoption and all things West Virginia. In his free time, he enjoys reading, camping, hiking, kayaking, golfing, and spending time with his family and two dogs, Queso and Wasabi.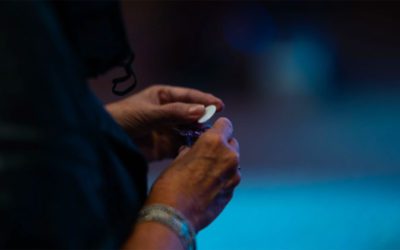 he church service is almost over. Stomachs are growling, infants are weepy, and the clock is ticking. It's at this point every week that I ask the congregation to take a minute of prayerful contemplation and self-examination, and then I...