November is National Adoption month, so many of my friends are celebrating the occasion and using it to raise awareness. My wife and I haven't yet adopted a child, but–more than ever–we want to support those in our community who have.
Why should we support adoption in our communities?
#1 – Adoption Paints a Picture of Spiritual Realities 
As a Jesus-follower, I strive to base my life on the Bible. Even if it's not the basis for your worldview, consider the words of Paul the Apostle, written over 1,900 years ago…
For those who are led by the Spirit of God are the children of God. The Spirit you received does not make you slaves, so that you live in fear again; rather, the Spirit you received brought about your adoption to sonship. And by him we cry, "Abba, Father." (Romans 8:14-15)
Within a biblical worldview, adoption is the ultimate picture of our relationship with God. If we want to know what salvation looks like, we can look at the beautiful picture of human adoption.
Through Jesus, believers are accepted into God's family as adult children–with all the blessings, privileges, and responsibilities that come with that position… including the privilege of calling him "Abba" or "Daddy."
Believers are given a new spiritual nature the moment we put our faith in Christ. Our hearts become in tune with our Abba.
If you declare with your mouth, "Jesus is Lord," and believe in your heart that God raised him from the dead, you will be saved. For it is with your heart that you believe and are justified, and it is with your mouth that you profess your faith and are saved… for, "Everyone who calls on the name of the Lord will be saved." (Romans 10:9-13)
If we want to know what salvation looks like, we can look at the beautiful picture of human adoption.
Click To Tweet
#2 – Adoption Emphasizes the Value of Family
When my wife and I moved to a distant city for grad school, some of our first and closest friends had adopted several children. Though it has been nearly a decade, it seems like yesterday that I asked them, "Which ones are your real children and which ones are your adopted children?"
Painstakingly suppressing the urge to punch me in the nose, the dear wife and mother explained why this was wrong thinking. I've since learned that, above all else, adoption is a picture of God's eternal family that has no B-Team.
Immediately after introducing the concept of spiritual adoption, the sacred writings continue…
The Spirit himself testifies with our spirit that we are God's children. Now if we are children, then we are heirs—heirs of God and co-heirs with Christ, if indeed we share in his sufferings in order that we may also share in his glory. (Romans 8:16-17)
God is a "Father to the fatherless" (Psalm 68:5). Jesus promised, "I will not leave you as orphans; I will come to you" (John 14:18). Emphasizing our unbreakable family bond, the first thing Jesus said after rising from the grave was, "Go to my brothers and tell them, 'I am ascending to my Father and your Father, to my God and your God'" (John 20:17).
#3 – Adoption Highlights the Joy of Heaven
Our friends who have adopted love to tell their stories of preparing their homes for the arrival of their children. Sometimes they've had advance notice. Many times they didn't.
Depending on the age of the child, preparing to receive a child into adoption or foster care requires much work. Beds are bought. Curtains are hung. Walls are painted.
This gives us a glimpse of what Jesus said shortly before he left his disciples…
My Father's house has many rooms; if that were not so, would I have told you that I am going there to prepare a place for you? And if I go and prepare a place for you, I will come back and take you to be with me that you also may be where I am. (John 14:2-3)
In Romans 8, Paul the Apostle describes this future day as our ultimate "adoption" (verse 23).
#4 – Adoption Helps Hurting Children
Every child in need of adoption is not the result of a mistake. There are multiple reasons why children need adopted. Sometimes it's because of a death or illness of a loved one. Sometimes it's because a mother has lovingly chosen life for her child instead of the alternative, choosing rather to give her child up for adoption than to raise him or her with insufficient resources.
However, there's no question that the numbers (at least) in my home state are what they are because of the opioid epidemic. Right now, 6,996 West Virginia children live in foster care. Even if all those kids have been placed in the best of homes (and many have!), this is still a hardship.
The Paul the Apostle was no stranger to hardship. In this chapter on adoption, he writes…
Who shall separate us from the love of Christ? Shall trouble or hardship or persecution or famine or nakedness or danger or sword? As it is written: "For your sake we face death all day long; we are considered as sheep to be slaughtered." (Romans 8:35-36)
Orphaned children around the world face famine, nakedness, danger, and violence. Many of them feel like "sheep to be slaughtered."
However, when a loving home welcomes and adopts a child, hurting children are helped and Jesus is pleased!
People were bringing little children to Jesus for him to place his hands on them, but the disciples rebuked them. When Jesus saw this, he was indignant. He said to them, "Let the little children come to me, and do not hinder them, for the kingdom of God belongs to such as these. Truly I tell you, anyone who will not receive the kingdom of God like a little child will never enter it." And he took the children in his arms, placed his hands on them and blessed them. (Mark 10:13-16)
For those of you who are adopting and fostering children… thank you! May your life be richly blessed beyond measure for your love.
For the rest of us, let's support adoption in our churches and communities. We can always pray. We can contact our local adoption agency and ask how we can get involved.
Perhaps you know a family who is adopting or fostering? Your honesty and openness would encourage them, "I don't know how I can best support you, but I'd like to learn. In what ways can I best support you and what you're doing?"
When a loving home welcomes and adopts a child, hurting children are helped and Jesus is pleased!
Click To Tweet
Matt Friend, a Charleston native and tenth generation West Virginian, graduated from the Southern Baptist Theological Seminary, has served in pastoral ministry since 2002 and at Bible Center Church since March 1, 2016 (as our sixth Lead Pastor). He and Sarah (his high school sweetheart) are raising two teenage daughters, Katie and Riley, and a son, Kadyn. Together, they are advocates for adoption and all things West Virginia. In his free time, he enjoys reading, camping, hiking, kayaking, golfing, and spending time with his family and two dogs, Queso and Wasabi.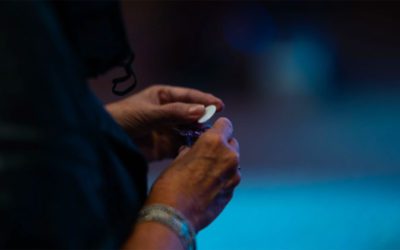 he church service is almost over. Stomachs are growling, infants are weepy, and the clock is ticking. It's at this point every week that I ask the congregation to take a minute of prayerful contemplation and self-examination, and then I...