Dear Friends,
​Welcome to church! I'm so glad you're here.
Our mission as a church family is to glorify God by producing more maturing followers of Jesus (Matthew 28:18-20). But what does a Jesus-follower look like? How do we define a maturing disciple of Christ? How do we know if we are maturing in our own faith, let alone the people we are trying to disciple?
Today we launch a new 3-week series titled, Authentic: The Marks of a Disciple. For the next three weeks, I hope to paint a portrait of an authentic disciple and define spiritual maturity.
I'm praying we will all know the 3 marks of an authentic disciple, agree with the 3 marks of an authentic disciple, and align with the 3 marks of an authentic disciple.
Ultimately, we want to be transformed by the gospel so that we may love God more, love each other more, and love our neighbors more. In order to saturate our city with the gospel, we must imbibe and embody these three authentic qualities ourselves.
On the journey with you in 2020 and beyond,
Matt Friend • Senior Pastor
@PastorMattBCC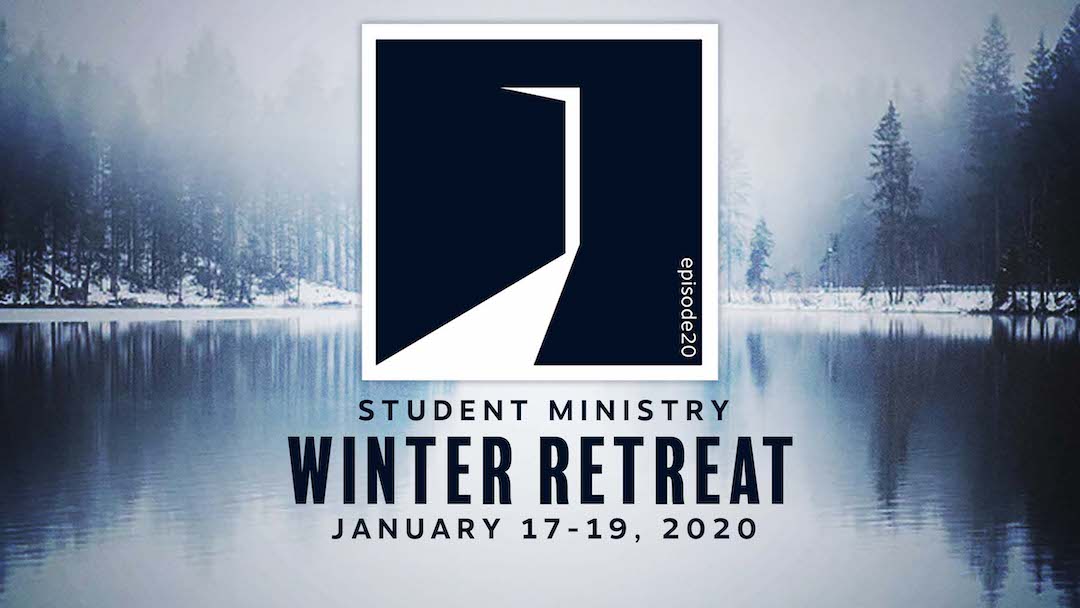 Hey, Students! Recharge in your relationship with Christ by being a part of captivating discussions, engaging worship, and crazy activities. Spend the night at host homes in small groups based on grade and gender. There's also ice skating and a UC basketball game. It will be a jam-packed weekend you won't want to miss!
We'll meet at the church on Friday at 6:30 PM and finish at the Sunday 9 AM service. We hope memories will be made and momentum created to propel us into a great 2020!
Cost: $35 includes a t-shirt; $50 includes a hoodie. This covers all activities and food, except for 1 trip to a fast-food restaurant.
Questions? Contact Pastors Josh or Matt. Sign up if you plan to attend.
Church Life
Bible Center School Gala
Friday, January 31 • 6 PM • Be our guest and plan to join us for dinner, a silent auction, and stories of impact from BCS students and alumni. Tickets ($35) on sale now, available on the app or BibleCenterSchool.com.
Belong: Membership Weekend
February 7 (6:30-8:30 PM) & February 8 (8:30 AM-1:00 PM) • Want to know more about Bible Center or what it means to be a member? Join Pastor Matt & Staff for Membership Weekend! Joining the church is not required at the end of the event, nor will pressure to join be placed on you. In the future, if you do decide to join, you'll already have the required class completed! Note: Spouses need to register separately, although only one needs to input child care info.
Financial Peace
Sundays, February 9-April 5 • 6:00-7:30 PM • Dave Ramsey & Team will walk you through budgeting, dumping debt, planning for the future, and much more. Register today! Questions? Contact Jane Jackson-Fowler.
This Month at The Maker's Center…
The Maker's Center needs new or gently used Legos and sewing notions (scissors, needles, thread, straight pins, fabric, seam rippers, bobbins) in the near future. These items can be dropped off at the church or The Maker's Center (602 Patrick St.).
---
Belong
Find Your Fit
Jump into a group to get more deeply connected and to make spiritual friends. Group leaders (wearing lanyards) are available at the bistro table by the Group Wall and can help you find a place to belong.
---
Family
Beach Camp Deposits (Grades 6-12)
Reminder: The $60 deposit for Beach Camp is due on Tuesday, Jan. 31.
Wednesday Night Time Change (Preschool-High School)
AWANA and Student Ministries have changed times to 6:15-7:30 PM.
Winter Retreat: episode20 (Grades 6-12)
January 17-20 • Hey, Students! We'll have a weekend packed with ice skating, swimming, challenging messages, cRaZy games, and tons of laughs to make great memories—and photos—with your friends! Don't miss out on the fun! Cost: $35 (tee) or $50 (hoodie). Questions? Contact Pastors Josh or Matt. Register on the app by Jan 8.
Dodgeball Tournament (Grades 3-5)
Every Saturday • January 18-February 8 • 9-11 AM • Bible Center School, Gym • Break the winter blues with our annual Dodgeball Tournament. It's tons of fun and a great way to introduce your friends and family to Bible Center. Gather your team of 4-8, and register to play. One-time cost: $5 for food.
---
Serve
Summer GO Teams — Info Meeting
Sunday, January 19 & 26 • 10:15 AM & 12:15 PM • Rm. 3110 • Informational meetings will be held for anyone interested in the following mission trips:
May 7-17 Moldova – Led by Ted Tanzey (food outreach)
June 13-24 (may vary 1-2 days) Africa – Led by Chris May (assist Bible Institute Camp; help teachers)
July 10-18 Romania – Led by Corey Tornes (high school & college-age camp)
Union Mission Crossroads Dinner
Thursday, January 23 • Sign up online to donate items, make a donation or to serve. Volunteers needed at 4 PM. Contact Sheri Skidmore with questions.
---
Coming Up
Jan. 17-19  | episode20 (Students' Winter Retreat)
Jan. 31 | BCS Gala (6 PM)
Feb. 1 |  Men's Breakfast at Ryan's Buffet (8 AM)
Feb. 6 | BCS Open House (6 PM)
Feb. 7-8 | Membership Weekend (6:30 PM & 8:30 AM, respectively)
Feb. 8 | GEMS (Widows) Luncheon at Panera (12 PM)